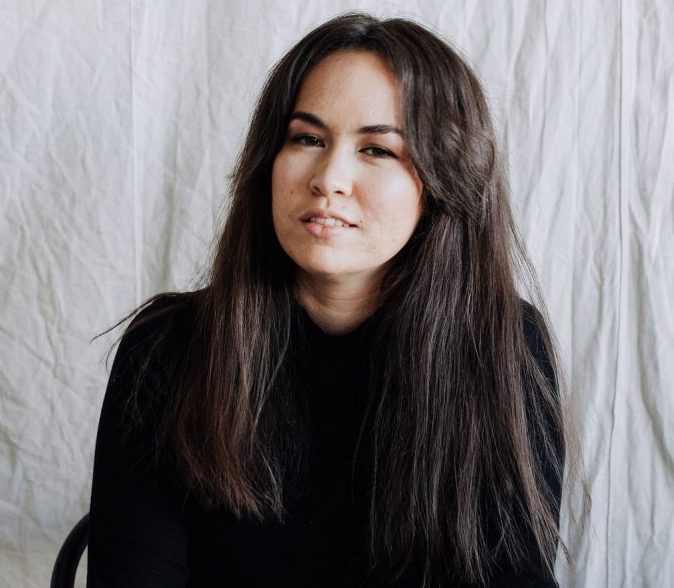 Pictured: Laura McArdle
Screen Queensland is pleased to announce that Brisbane writer Laura McArdle was selected for a writers' room attachment on the Matchbox Pictures series Irreverent, as part of the Greg Coote Scholarship 2020 – an initiative by Screen Queensland and Australians in Film.
Ms McArdle was selected as an attachment to the series, which is currently filming at Village Roadshow Studios on the Gold Coast, from the 11 writers shortlisted for the scholarship program.
Secured into Queensland by the Queensland Government via Screen Queensland's Production Attraction Strategy, Irreverent is produced by Matchbox Pictures, part of Universal International Studios, a division of Universal Studio Group, and has been co-commissioned by Peacock and Netflix.
The Greg Coote Scholarship was established in 2014 and launched by Hugh Jackman, to offer high profile writers' room placements to early-to-mid-career Queensland screen writers or creators.
Screen Queensland Chief Creative officer Jo Dillon described the paid three-week placement as "a priceless opportunity to learn the inner workings of an international writers' room."
"Laura was selected as a Greg Coote Scholarship writer for her talent and creative tenacity," said Ms Dillon.
"We are thrilled to have worked with the team at Matchbox to offer Laura the attachment through the Greg Coote Scholarship, which is aimed at opening doors to exciting, genuine career opportunities for local practitioners."
Due to COVID-19, Ms McArdle participated in the writers' room virtually with showrunner, creator and writer Paddy Macrae and writers Andrew Knight (Ride Like a Girl, Rake, Ali's Wedding), Darlene Johnson (Love Child, The Secret Daughter), Andrew Anastasios (Secret Bridesmaids' Business, Jack Irish, The Water Diviner) and Dan Knight.
"Laura took full advantage of her placement, making valuable contributions, asking questions and overall participating wholeheartedly in the writers' room process," Mr Macrae said.
"She was a joy to have on the team and someone we intend to work with in the future.

"Far North Queensland and the facilities in the South-East have provided the perfect locations and sets for the series, and we are pleased to give back to the local industry by partnering with Screen Queensland and Australians in Film to have created this career-building opportunity for a talented Queensland writer."
Ms McArdle said that she was thrilled to be selected for a writers' room on an international production for the first time.
"Working with Matchbox on Irreverent was an invaluable career experience for me," said Ms McArdle.
"I had the privilege of learning from industry giants, while offering my ideas to help develop the series, which will be on screens next year.
"I can't thank Screen Queensland enough; the support is unreal."
Irreverent is a new ten-part drama series that follows an American criminal, on the run from his life of crime, who is forced to hide out in a reef town in Far North Queensland, posing as the new church Reverend.
Creator and writer Paddy Mcrea is also as the series' showrunner, while Matchbox Pictures' Alastair McKinnon and Debbie Lee serve as executive producers and Tom Hoffie the producer.
Irreverent will screen exclusively on Netflix in Australia and New Zealand and on Peacock in the United States.
The 2020 Greg Coote Scholarship was the fourth iteration since 2014. Read more about all 11 shortlisted writers as well as past recipients on www.screenqueensland.com.au.
---
ABOUT LAURA MCARDLE
Laura McArdle graduated from QUT in 2013 with a Bachelor of Creative Industries, majoring in Drama with a minor in Creative Writing. During 2020, Laura developed her original comedy series Parental Guidance in association with Easy Tiger Productions, Screen Queensland and Emmy Award-winning creator Nick Boshier. Laura drew inspiration for the series after returning to Brisbane from Los Angeles to live under her parents' roof, after reaching Advanced-level involvement with The Groundlings Theatre. Although comedy is her forte, Laura is developing Mad Minute — an Aussie drama series set in Australia's largest Army base in Townsville — with Queensland director Hannah Ariotti. Laura's other projects in development include a sci-fi feature with Hannah Ariotti and Lucas Tomoana, and a web-based sketch comedy with writer and radio DJ, Julia Mawande.