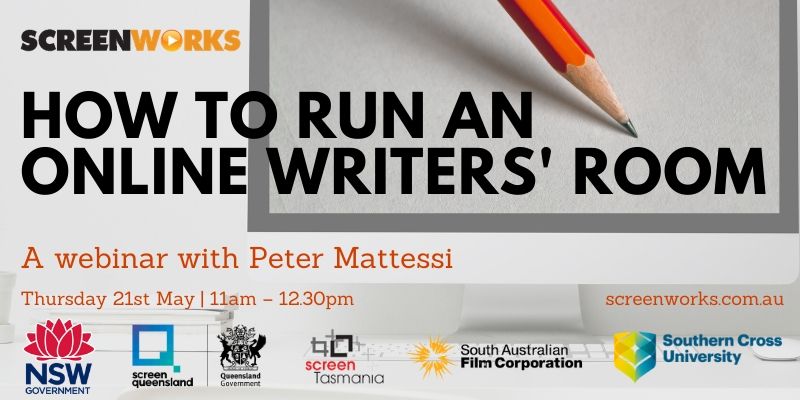 Thursday 21 May
11am – 12:30pm
Zoom webinar
Presentation followed by Q & A
Multi-award-winning screenwriter and story producer Peter Mattessi will talk about the structure, tools and techniques for conducting an effective online writers room. How it differs from physically being in the room with other writers and the unique considerations that need to be addressed. Peter will advise on the optimum number of people to a room, how to set the agenda and structure the proceedings, as well as demonstrate some of the tools that are useful for creative input and sharing of ideas
This 90-minute webinar is ideally suited to:
anyone looking for online solutions in order to collaborate with writers and creatives with the current social distancing restrictions in place
an early-career writer wanting to get a gig with a production company in an online writer's room
an early-career producer wanting to get some advice and techniques for running an effect online writers room
---
Apply Now
Applications are open now for submissions from people living in regional Queensland to apply for Inside an Online Writers' Room. This is a 3-hour workshop where up to two Queenslanders will gain valuable experience participating in a demonstration writers' room being guided by multi-award-winning screenwriter and story producer Peter Mattessi.
---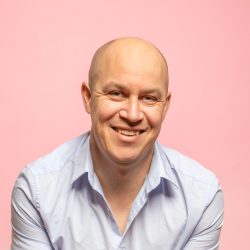 About Peter Mettessi
Peter Mattessi writes television across the UK and Australia, writing somewhere around fourteen hours of drama every year. In the UK he is on the EastEnders core writing team, and was just nominated for the Writers' Guild Award for Best Long Running Drama script, having won the award in 2018 for his episode of Holby City. In Australia he is a long-term writer for Neighbours, and has been nominated for the Writers' Guild Award for Best Serial Script four times, winning it in 2018. He is also an originating writer and series consultant for The Heights on ABC Australia.