---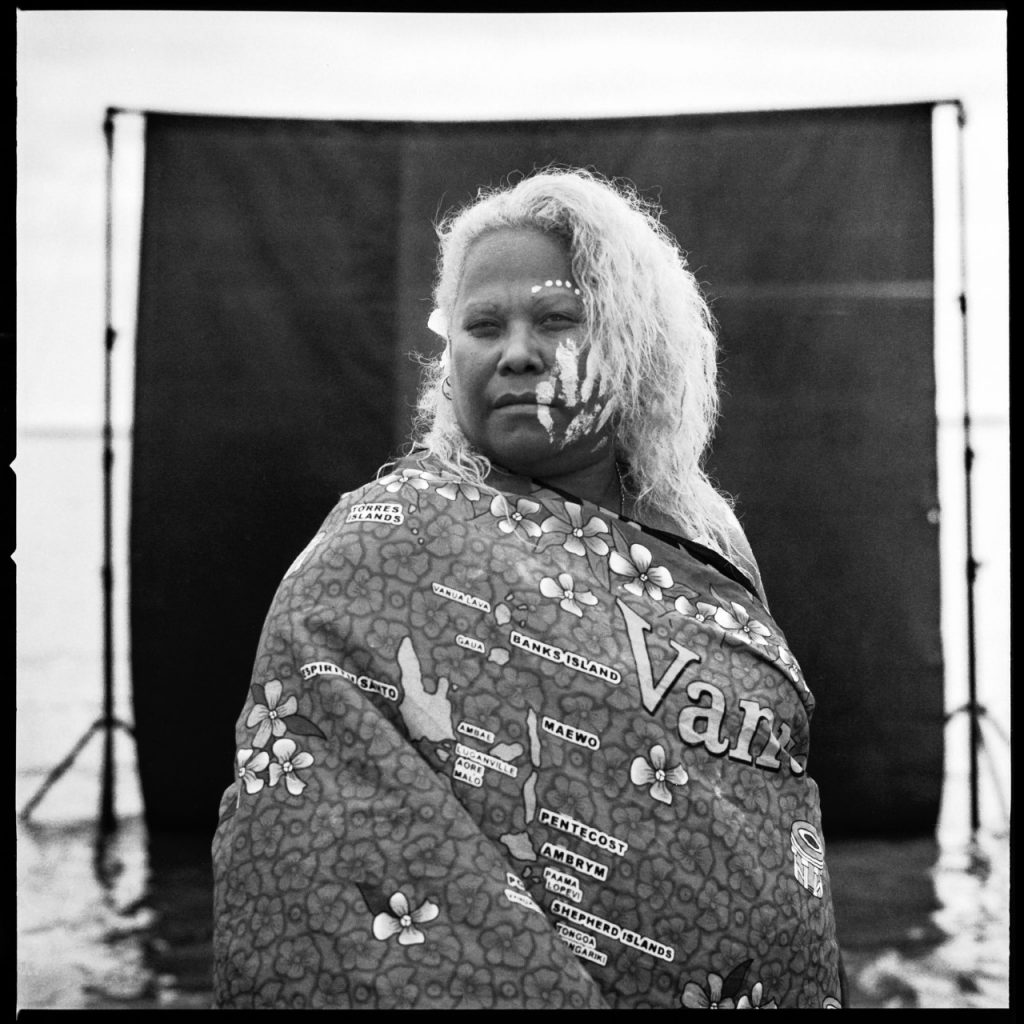 On International Women's Day, Screen Queensland celebrates the social, economic, cultural, and political achievements of those who identify as female around the globe.
Screen Queensland spoke with First Nations practitioner Kaylene Butler about this year's International Women's Day theme #BreakTheBias and her recent work on Screen Queensland-supported projects, including Alick & Albert and Incarceration Nation.
---
Who is Kaylene Butler? What do you do in the screen sector?
My name is Kaylene Butler and I am a proud First Nation Australian Umbie (woman). I belong to 3 clans & 5th Generation Australian South Sea Islander, and to three island homelands & 5th Generation Chinese. Recently, I have been working remotely, where I live in the beautiful Whitsundays. Over the past couple of years, I found working on Zoom has opened an avenue to carry on with my involvement of film projects, including Screen Queensland-supported Alick & Albert. I'm currently collaborating with Goalpost Pictures on two projects: an adult drama mini-series and a children's drama.
What does this year's International Women's Day #BreakTheBias theme mean to you and how does it resonate with your work?
To celebrate this year's International Women's Day #Break The Bias theme, I feel myself and to many women it's important to acknowledge women in film who are becoming more fashionable showing accolades amongst all filmmakers.
The theme resonates with my work as it is important that our First Nation Australian stories include both men and women perspectives, to be equally shared. Indigenous culture cannot be without the other, evidence of over thousands of years until now.
Why is inclusive and diverse storytelling so important in the industry, for both female and First Nations practitioners?
Diversity storytelling is important to reach all audiences, and as an Indigenous practitioner, culturally we have roles that perform of responsibility. I carry my responsibilities to share and create a safe platform, to ensure all untold stories are equally important within the industry.
Can you tell us about your experience working on Alick and Albert and other recent film projects? Can you share a few industry highlights?
I was the Associate Producer on Alick & Albert, which was supported by Screen Queensland's Screen Finance Program. I collaborated remotely, and it was a pleasure to be a part of the project and I learnt a great deal within the feature film space. In addition to this project, I was the Line Producer and Impact Consultant on Incarceration Nation and third Assistant Director for The Reef Stalked, which was an amazing story to bring to screen.
I have also recently worked in the role as Director on projects in the regional community space; giving back to communities working with the Gladstone Art Gallery & Museum and Gladstone Regional Council allowed me to collaborate with Gladstone's local film practitioners and Photopia Studio. Without our regional communities and all their work, I would not be where I am today as a practitioner.
What do you recommend for emerging female/diverse practitioners wishing to kickstart their career, and what do you think is the next step for gender inclusivity in the industry?
For emerging female and diverse practitioners: dream big, take little steps to opens doors and creatively grow, work hard for your passion and surround yourself with happy people who share the love of story and film.
I think this year's theme #BreakTheBias movement will open minds and lead to high-end films in the film industry, towards the future for all filmmakers.
---