---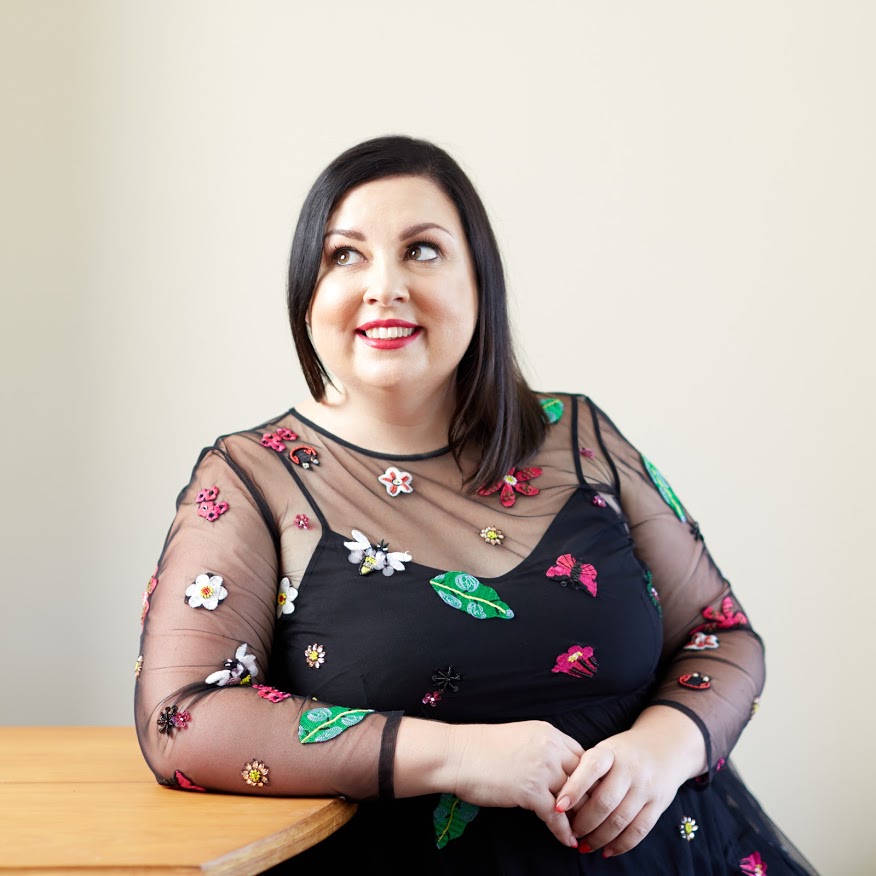 Tuesday 8 March marks International Women's Day – a day to celebrate the social, economic, cultural, and political achievements of women and stand as a call to action to accelerate women's equality. International Women's Day has occured for more than a century, with the first gathering in 1911 supported by 1 million people.
Today, Screen Queensland spoke with Gameloft Art Director and Screen Queensland Equity & Diversity Taskforce Member, Liz Ballantyne, about the significance of International Women's Day and the importance of gender representation in the Games industry.
Screen Queensland and the screen industry play a critical role in reflecting and representing diverse voices on screen. Screen Queensland is committed to removing barriers for gender diverse practitioners, both in front of and behind the camera.
---
What does this year's International Women's Day #BreakTheBias theme mean to you?
The creative industries are notoriously homogenous. I've worked in games for the past 17 years and have watched underrepresented talent, opt out. Opt out of the bias. Being a woman in games, I wanted to do something about it. I've joined forces with IGEA Diversity and Inclusion Working Group and Screen Queensland's newly established Equity and Diversity Taskforce set to develop a comprehensive, three-year diversity plan to increase representation across film, series and games in the state.
As well as being a part of these working groups, I'm also the Art Director at Gameloft Brisbane, where I'm pleased to say our art team have recently hit 50% women. While we're only now just reaching parity, it's an exciting time for our team and speaks volumes to the culture and values we have at Gameloft Brisbane.
How does this theme resonate with your work in the games sector?
The Australian games industry is still largely underrepresented, with 23% of employees are (cisgender) female while 10% are transgender, non-binary, or gender diverse. Games have a global reach and an audience that spans across a diverse scope of age, ability, and culture. The industry has a responsibility to ensure diversity is represented both in and outside of the game.
Why is female representation and inclusive / diverse storytelling so important in the industry?
Diversity is an important part in connecting our audiences with games. Although we're seeing the gender gap of players becoming increasingly smaller each year, character diversity is still underrepresented in games – not only in gender, but age and ability also.
In creating The Oregon Trail, we were determined to better depict Native American perspectives. Recognising this complex history, we have collaborated with Native American scholars to bring a new level of respectful representation to the game.
One of my favourite, more relaxed journeys, Winter Migration, follows an older Pawnee mother 'Stee-lah', guiding her son 'Little Chief' through the snow, on his first winter hunt. In another journey you meet Bíawacheeitchish "Woman Chief", a female warrior of the Crow people and one of their highest ranking chiefs. Both of these stories share strong female lead characters that follow the history and cultures of the peoples who first lived on these lands and still live there today.
As Art Director at Gameloft and Women In Games Ambassador, what is your advice to emerging female practitioners wishing to kickstart their career? Do you recommend any resources or pathways?
With the Australian games industry rapidly expanding, we have a lot of work to do in making sure our diverse talent is being supported in their early career. Along with Screen Queensland, the following groups are helping to help bridge the gap:
Screenworks – Supporting and developing the screen industry across regional, rural and remote Australia.
Girl Geek Academy – Skilled digital professionals who want to increase the number of women with successful STEM careers.
Women In Games Brisbane – A Facebook group, setup as a space to share, ask questions and generally support one another.
Brisbane 'BIG Dev Meetup' – A monthly meetup group where Brisbane Game Developers come to meet and have a beer.
The Working Lunch – The Working Lunch is an initiative to empower entry level women to reach their goals across the games space by forming meaningful, long term connections with a team of dedicated cross-disciplinary mentors.
IGEA – The IGEA is an industry association representing Australian and New Zealand companies in the computer and video game industry.
The Rookies – Platform to help digital artists get discovered.
What do you think is the next step for gender inclusivity in the games industry?
The future of our industry depends on the ongoing investment in both diverse talent and an inclusive working environment for them to not only survive, but thrive. We all play a part in how we cultivate a community of belonging and allyship.
---