MEDIA RELEASE
For Immediate Release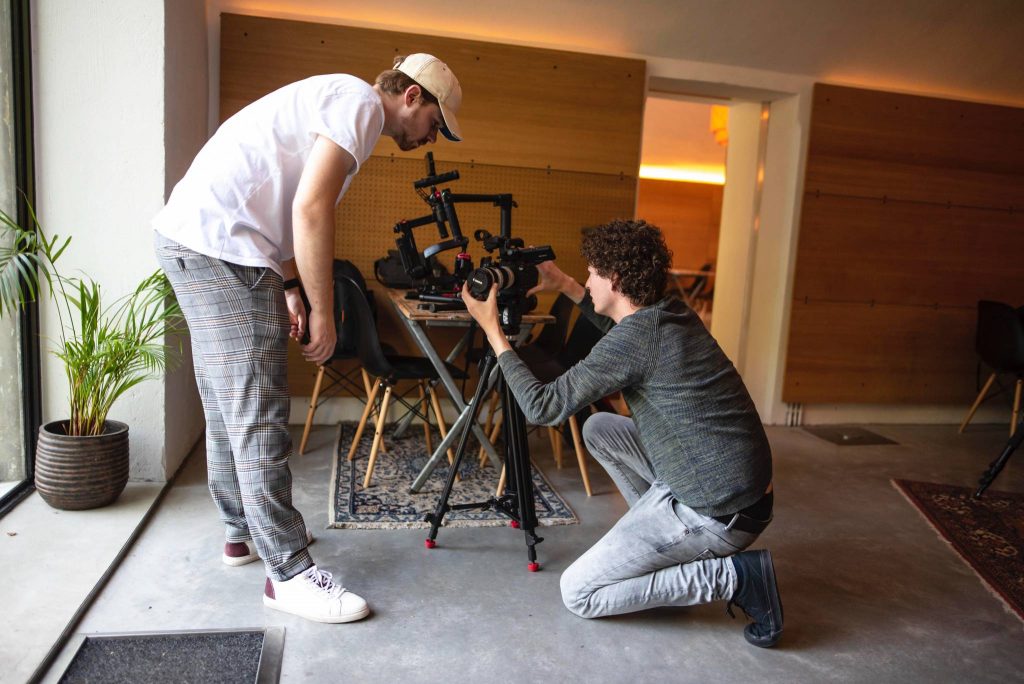 Screen Queensland and the Australian Film Television and Radio School (AFTRS) are proud to announce the launch of the AFTRS Training Partnership, designed to provide strategic pathways for entry into the screen industry, upskilling and career progression for Queensland practitioners.
Supported through Screen Queensland's Initiatives program, AFTRS will deliver short courses for emerging practitioners and Industry Certificates over a 12-month period from this November in Brisbane and Cairns.
Screen Queensland will subsidise more than 50 per cent of the course costs for local participants, to enable accessible pathways for Queensland practitioners and address skills shortages in the state.
Screen Queensland's Chief Creative Officer Jo Dillon said the program is an exceptional opportunity for emerging talent to upskill in their practice and increase exposure with industry professionals and peers.
"This partnership with AFTRS provides a platform for emerging filmmakers, producers and writers to receive fundamental training and accelerate their first step into the industry.
"Supporting local screen talent is at the heart of what we do at Screen Queensland, and we're incredibly excited to see this program come to fruition over the next year."
AFTRS' CEO Nell Greenwood said: "We're really proud of this partnership. It allows us to meet our remit of offering world-class, industry-partnered education across the country and support Screen Queensland in strengthening the capability of their local industry."
The courses will be delivered across locations in Brisbane and Cairns, with the first course, "Intro to Producing", taking place at Screen Queensland's headquarters in Teneriffe from 26-27 November 2021. Applications close on 19th November for this course.
Led by industry professionals, this course explores the different roles of producers and major stages in production. Participants will gain an insight into the role of the producer in building a creative team, development, research and marketing, finance and funding, and more, across a range of platforms.
Additional courses in the program include "Budgeting Fundamentals" and a 100% online "Script Assessment Workshop". Further information about the Industry Certificates will be released closer to the dates.
Registration for the "Intro to Producing" course is now open via Screen Queensland's website.
ENDS
Media Enquiries: Media@screenqld.com.au
---
COURSE DETAILS

INTRO TO PRODUCING
26-27 November 2021

INTRO TO PRODUCING

---

COURSE DETAILS

Dates: 26-27 November
Times: 9am-5pm per day
Cost: 197.50 per person (excl. GST and booking fees)
Location: Screen Queensland Headquarters
Level 2, 130 Commercial Rd, Teneriffe QLD 4005

---

ABOUT THE COURSE

In this introductory two-day course, participants will get an insight into the role of the producer, and how much it varies across different types of content. Participants will become familiar with the workflows of a producer in both TV, film and creative agencies, and learn the most effective and efficient ways to produce a project.

Led by industry professional Sallyanne Ryan, participants will receive real world advice, case studies and information, and hear from guest speakers from different areas of the industry.

Workshop content includes:

Primary tasks and responsibilities of the Producer
Different roles of Producers depending on platform
Major stages in production
Building a creative team and idea/script development
Importance of understanding research, audience and marketing
Introduction to finance, funding, legal and insurance issues.

---

COURSE LECTURERS

Course Lecturer: Sallyanne Ryan
Guest Lecturers: Veronica Fury and Jade Van Der lei

ABOUT THE COURSE LECTURER

Pictured: Sallyanne Ryan

SALLYANNE RYAN
Course Lecturer

---

Sallyanne Ryan is an award-winning independent producer whose films have screened at festivals around the world, including Rhode Island International Film Festival, Raindance International, Melbourne International Film Festival, Boston International Sci Fi Festival (winning Best Vision), and Sydney Science Fiction Film Festival.

Sallyanne's broad knowledge of the media landscape comes from an almost thirty-year career as an entertainment professional. Beginning her career in a leading role acting alongside Eric Bana, and Stephen Curry in Bill Bennett's (Spider and Rose, Kiss or Kill) 2002 movie The Nugget, she has written a Tropfest finalist film, starring Damon Herriman (Justified, Mr Inbetween, Once Upon a Time…In Hollywood), and has produced educational videos for agricultural schools in NSW.

In 2017, Sallyanne was hired to produce the feature film Project Eden, which she successfully steered to a limited US theatrical release, followed by streaming on Hulu, and Australian distribution through Umbrella Entertainment.

Sallyanne is also a producer of radio broadcast content, having created content for MMM, Nova, and multiple other radio stations in Brisbane, Melbourne, and Sydney. This work extended to creating content for the Today Show on channel 9, Sydney, for a period of four years.

She currently has a six-part series in development, an adaptation of much-loved Brisbane journalist and author Frances Whiting's The Best Kind of Beautiful. The project has Michael Rymer (The Fires, Hannibal, Battlestar Galactica, Angel Baby) attached as series creator, alongside Courtney Wise (One the Ropes, Dance Academy), and it is signed to Escapade Media for Worldwide distribution.

Sallyanne has a post graduate diploma in Media Arts and Communication (Producing) from University of Technology, Sydney, and is a 2020 graduate of AFTRS with a Master of Arts in Screen Business and Leadership.

---

---

BUDGETING FUNDAMENTALS 
18-19 February 2022 

Screen Queensland Headquarters (Teneriffe, Brisbane)

REGISTRATION OPENING SOON

Designed for emerging producers/filmmakers or production managers to learn more about the budgeting process for a screen project. The course explores:

Basics of breaking down a treatment for a budget
Difference between above and below the line costings
Creating a workable schedule and how a production schedule affects the budget
Basics of funding productions
Introduction to the Producer Offset
Obtaining the right quotes from suppliers and where to find crew and performer rates.

SCRIPT ASSESSMENT WORKSHOP
7, 10, 14, 17, 21, 24 February 2022, online

REGISTRATION OPENING SOON

Introduces participants to the tools required to assess other people's screenplays, within the context of the current commercial film, TV and web series climate. The course explores:

Quick and effective ways to breakdown a script to give critical and constructive feedback
Refresher on story structure and genre conventions
Structured approach to reading and assessing a screenplay
How to understand the importance of script assessing in the overall development process and be able to recognise the difference between a good idea badly written and an under-developed idea from a talented writer
How to shape your report according to the needs and nature of the organisation.