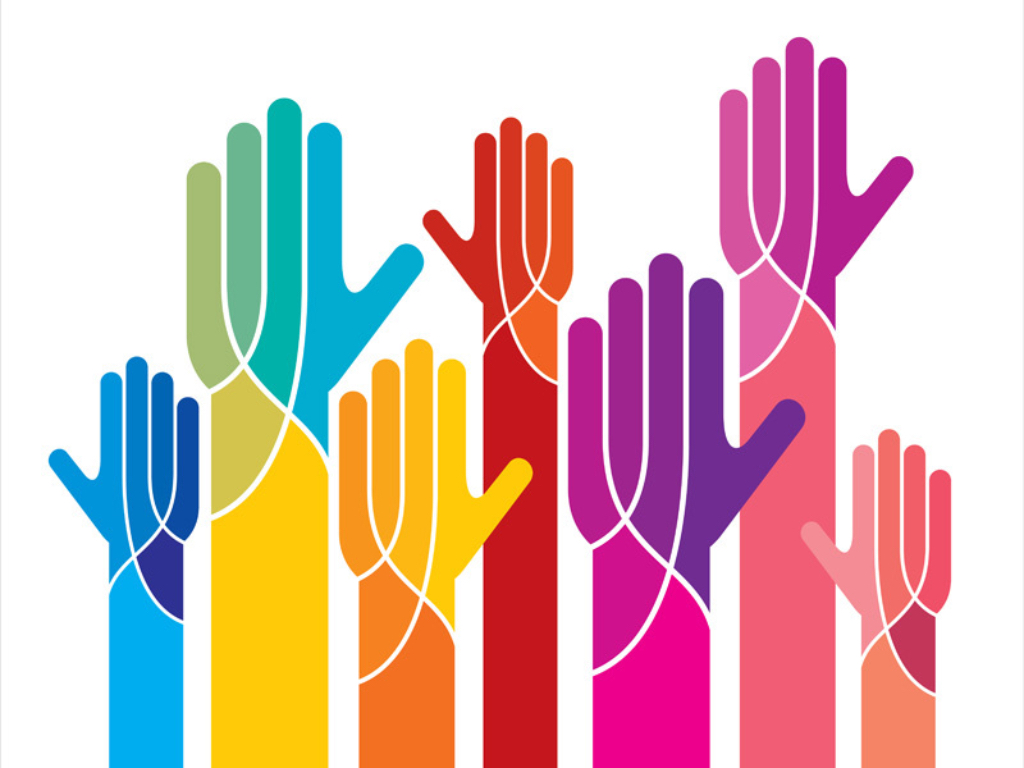 Nomination submissions have been extended to midnight, Friday 2 July 2021.
Applicants are invited nation-wide
MEDIA RELEASE
For immediate release
2 June 2021
Screen Queensland (SQ) is calling on nominations for its inaugural Equity and Diversity Taskforce, as part of its wider commitment to engendering a more diverse screen industry in Queensland and supporting the production of diverse stories for film, TV series and games.
Drawn from inside and outside the screen industry, the primary role of the Taskforce, to be established by July this year, is to develop a comprehensive, three-year Diversity Plan to guide the state screen agency in setting strategic goals and measurable performance targets for systemic change.
Screen Queensland CEO Kylie Munnich said the Taskforce would also provide a safe forum for representatives from the screen industry, equalities groups and civil society to contribute to the Diversity Plan, which will be reviewed and endorsed by Screen Queensland's Board.
"Increasing diversity and inclusion in the Queensland screen industry is a key priority for Screen Queensland and establishing a Taskforce with representation from diverse groups with a shared commitment to this goal is a critical first step.
"Both globally and locally, the screen industry has had to evolve significantly in order to be more representative of the wider community and there is still much work to be done.
"We recognise that Screen Queensland is in a privileged position to lead change for groups and individuals who, in the past, have not had equal access to screen opportunities. The whole team at SQ is inspired and energised to drive this change for our local screen industry," Ms Munnich said.
Screen Queensland Chief Creative Officer Jo Dillon, outgoing Co-Chair of the Screen Diversity Inclusion Network (SDIN), said the benefit of increasing diversity and inclusion in the screen industry was equally split between positive social change, better storytelling and market demand.
"Historically, screen audiences had access to a very narrow range of human experience and representation; the fact that this is changing on a rapid and global scale is very exciting – both for audiences and the under-represented creatives behind this new wave of storytelling.
"The appetite for diverse screen stories, capturing the lives and perspectives of the broadest range of human experience is at all all-time high, but without true diversity in our industry we won't be tapping into these fresh and original stories.
"I'm proud to be part of an industry and an organisation supporting such an essential shift in how we make content and see the world reflected back to us on screen," Ms Dillon said.
The Screen Queensland Equity and Diversity Taskforce will:

create a detailed Diversity Plan which lays out key objectives, actions, responsibilities, timeframes, outcomes and measurements. The Plan will guide SQ and will provide a template to measure outcomes against strategic goals. SQ will provide access to relevant individuals and information, as required to create the Plan;
provide a safe forum for representatives from the screen industry, equalities groups and civil society to meet and develop, review, update and oversee a Diversity Plan (to be reviewed by the SQ Board);
review the delivery, success and impact of the Diversity Plan with specific and measurable short-term and long-term performance targets that SQ will report to. Performance against the three-year Plan's objectives and targets will be evaluated and regularly reported on, including through a mid-term review. Outcomes from the Diversity Plan will be reported in a Diversity and Inclusion Annual Report and the SQ Annual Review;
advise SQ's CEO and leadership team on equality and diversity-related issues faced by specific communities and/or groups;
recommend other training and workshops for SQ to ensure that the experiences of specific groups are represented in its policies, initiatives and programs;
provide an advocacy voice on anti-discrimination practices;
provide advice during any reviews of SQ's funding guidelines and assessment processes (N.B. The Taskforce will not play any role in the applications process, neither through assessment nor approval. It will not provide feedback on individual projects.); and,
be allocated a budget suitable to deliver these outcomes.
Performance against the objectives and targets set out in the Diversity Plan will be regularly evaluated and reported on, including a mid-term review.
The Taskforce will meet four times a year, two in person and two via teleconference.
How To Apply or Nominate Someone Else
Five to eight members will be selected on the basis of a demonstrated track record and expertise in anti-racism, anti-discrimination and diversity action. The Taskforce will be diverse in membership.
Nominations can be submitted to https://screenqueensland.smartygrants.com.au/EDT by 5pm, Friday 2 July 2021.
Please contact Screen Queensland at screenqld@screenqld.com.au or +61 7 3248 0500 if you require accommodations to be made to the application process.
-ENDS-
Media Contact:
Belinda Burns
Head of Marketing and Communications
media@screenqld.com.au
+61 7 3248 0535
ABOUT SCREEN QUEENSLAND Screen Queensland is a Queensland Government owned company that invests in talent and production to grow a creative, innovative and successful screen industry with a focus on stories and audience, secures production and post, digital and vfx to Queensland, and delivers an active screen culture through festivals and events funding across the state. Screen Queensland invests in stories and talent through a range of mechanisms including development, production investment, initiatives, SQ Hub and mentorships. Screen Queensland is deeply committed to increasing diversity in the screen industry to reflect the Australian community. For more information visit screenqld.com.au