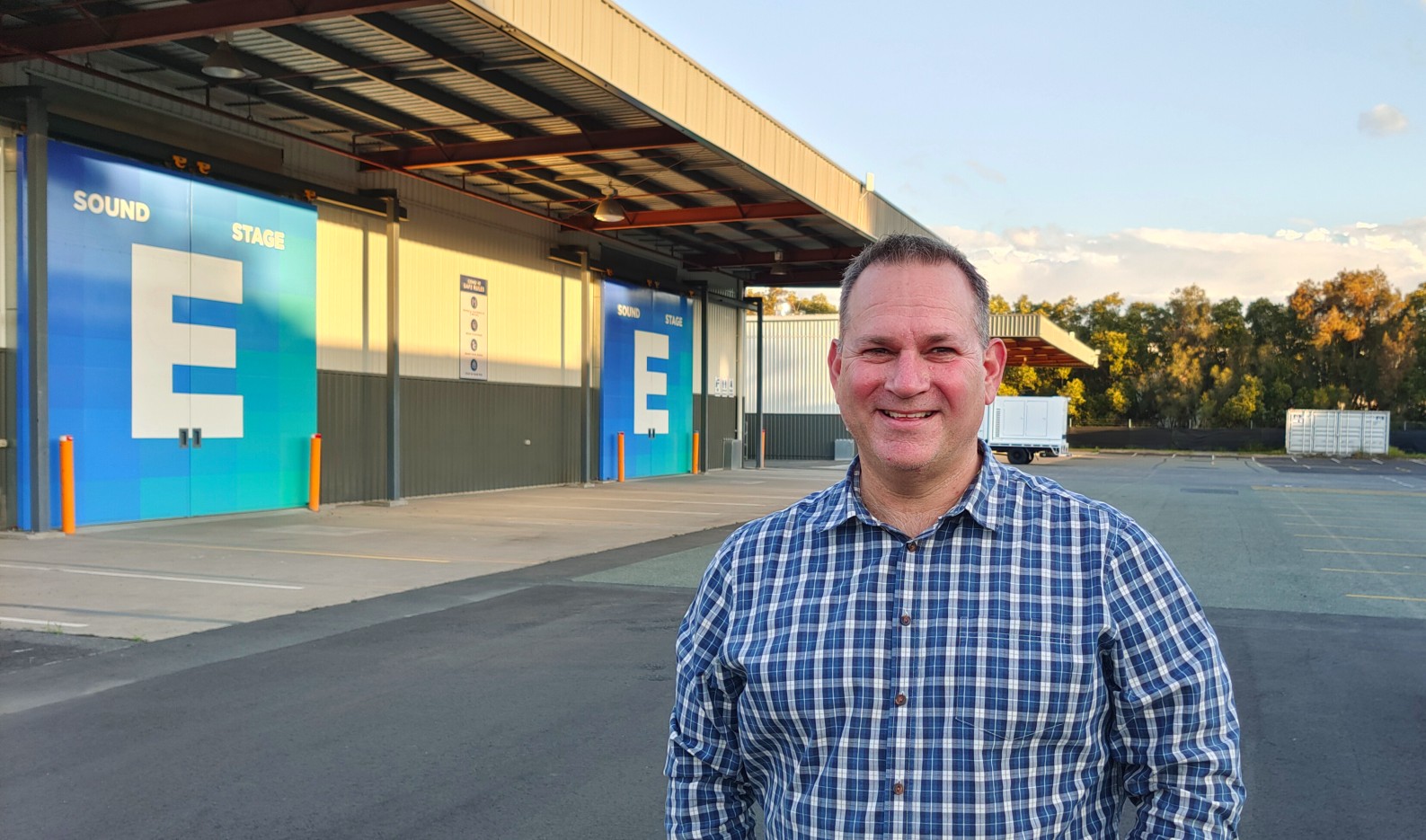 ---
Screen Queensland today announced Mark Melrose as Manager, Studios Operations to lead Screen Queensland Studios through a period of expansion from the state's capital up to tropical Far North Queensland.
Melrose's remit is to drive occupancy at Screen Queensland Studios: Brisbane and oversee the construction and eventual operation of Screen Queensland Studios: Cairns, (opening 2023) plus another facility set for the Gold Coast.
Melrose brings over 25 years' experience in entertainment and sports operations management to Screen Queensland, most recently as Festival Director of Vision Splendid Outback Film Festival in Winton, where he grew attendance by 311% over his nine years leading the major event.
His other executive positions have included Operations Manager for the 2021 Brisbane International Film Festival (BIFF) and 15 years at Queensland Rugby where he was Head of Operations for eight years following other senior roles.
As a long-time Director of his firm MDM Consulting Group, some of Melrose's high-profile clients included major radio and television network Southern Cross Austereo, Queensland Cricket and community broadcaster Briz 31.
Screen Queensland CEO Kylie Munnich welcomed Melrose to the team, highlighting his demonstrable commitment to the industry and unique blend of skills.

"Well-known to our local industry as a leader in the screen culture sector, we are delighted that Screen Queensland Studios will now benefit from Mark's significant experience, depth-of-knowledge and relationships in film as well as results-driven business operations," said Munnich.
"Mark joins us following the Queensland Government's recent announcement that Screen Queensland Studios: Cairns has received a further $5.8 million, boosting our budget to $12.6 million, so we are all greatly looking forward to starting construction soon and opening our doors next year."
Melrose said he is excited to see the Cairns studio blueprints come to life and is ready for the challenge of running the studios network.
"As a festival director engaged with screening and celebrating film, I have seen Queensland grow as a local production hub and a destination for Australian and international productions, drawn by our enviable combination of stunning locations, fantastic weather and studio facilities," said Melrose.
"I'm extremely passionate about providing space for local talent to thrive and I'm focused on strategically leveraging the current success of Screen Queensland Studios to further propel production attraction in the diverse and film-friendly regions of Brisbane and Far North Queensland."
Recent productions filmed at Screen Queensland Studios: Brisbane include NBC Universal series JOE vs CAROLE, Young Rock (Season 1) and Paramount Pictures' Love and Monsters.
Once complete, Screen Queensland Studios: Cairns will significantly enhance the region's production capacity, complementing its warm tropical climate and proximity to such desirable film locations as the Great Barrier Reef, the Daintree Rainforest and Port Douglas.
The comedy feature film Wizards! by Plan B Entertainment, See-Saw Films and A24 starring Pete Davidson and Orlando Bloom is currently filming in Cairns and surrounding Far North Queensland locations.
The 6,500 square metre (69,965sqft) building site in a former warehouse in Portsmith, is situated on a 4.8 hectare (11.9 acres) footprint, ideally located five minutes from downtown Cairns and 13 minutes from the airport, with excellent access to major highways connecting the region.
For more information on Screen Queensland Studios, visit www.screenqueensland.com.au or email studios@screenqld.com.au.

Media Enquiries
media@screenqld.com.au