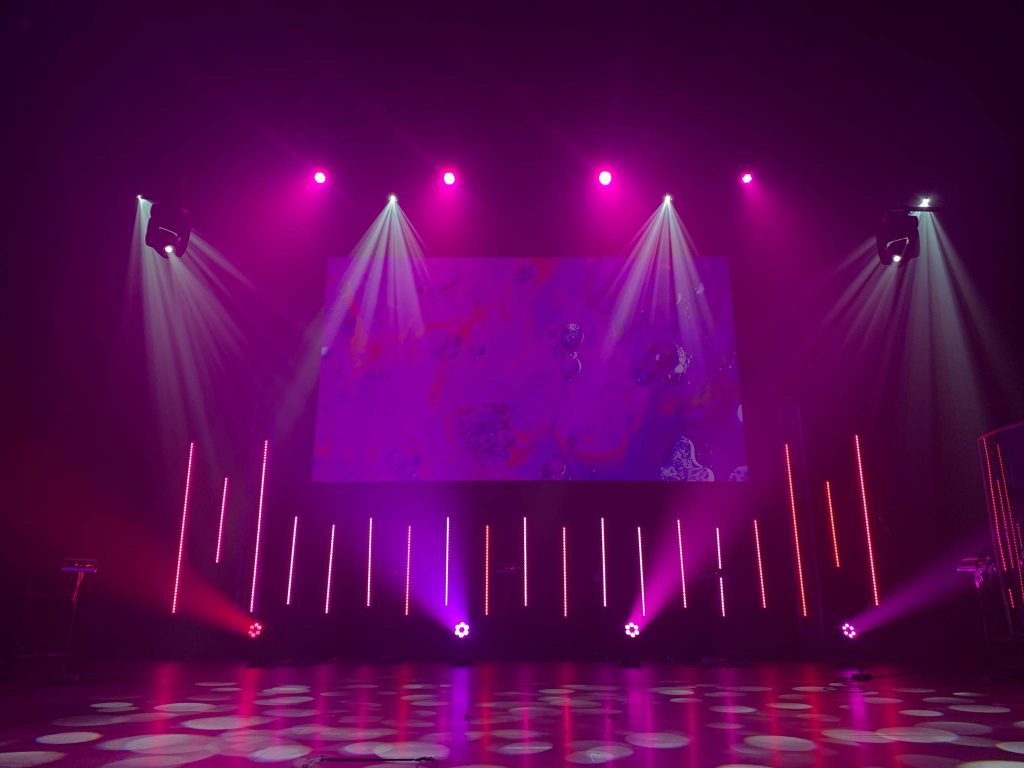 APPLICATIONS DUE
Extended to 5pm, Friday 16 October 2020.

CONTACT
07 3248 0500
content@screenqld.com.au
Screen Queensland and La Boite Theatre Company have partnered to deliver an exciting intensive program for six Queensland playwrights and/or screenwriters as part of La Boite's HWY Live program in November 2020. Writers will work to adapt a theatre text (public domain or original IP-owned) to a feature film, under the guidance of industry mentors and experts, during a two-week incubator program.
Writers will take part in a program of subsidised workshops and mentor sessions as a part of the incubator series and will receive a contribution of $2,000 for their participation in the two-week program. The six writers will then pitch their adaptation for feedback and consideration from the RIDE Feature Film Fund partners, including SBS's Head of Scripted Amanda Duthie during HWY Live in November 2020.
What are we looking for?

We're looking for original and exciting "takes" of an existing theatre text (public domain or IP owned). For public domain plays, we are keen to see fresh, modern, retellings for a contemporary audience – not literal adaptations.

Writers should also pitch their stage adaptation project to meet the RIDE brief:

Target Audience
• 35+
• Global

Format
• 90-minute feature film
• For theatrical and streaming video on demand (SVOD) release

What we're looking for:
• An entertaining and commercial hook
• Compelling content
• Concepts that are daring, distinctive, political, responsive, captivating and provocative –think bold new work that pushes boundaries and surprises audiences;
• A film that can be made for a "low budget" (between $1-3 million)

What we're NOT looking for:

• Projects that are worthy without being entertaining
• Period specific films
Who can apply?

Applications are open to individual Queensland playwrights and/or screenwriters, with anywhere from zero to two feature film credits, from an under-represented background. For the purposes of this program, this is recognised as differences in gender; age; Aboriginal identity; Torres Strait Islander identity; cultural and linguistic diversity (CALD); disability; sexuality and gender identities, including lesbian, gay, bisexual, transgender, queer and intersex (LGBTQI+), location (including regional and remote areas); and socio-economic status.

You must also be able to demonstrate that you own the rights to the story you are trying to tell.

We are not considering any ideas that have been passed on in previous or current rounds of RIDE.

Applicant should also be available to take part full time in a workshop and pitching event from 7-21 November 2020 (dates TBC).
How will projects be selected

We are looking for fresh concepts that are daring, distinct, captivating and provocative – think bold, push boundaries and surprise audiences. Make sure your concept has an entertaining and commercial hook and that your content will make audiences laugh, cry and rave to their friends about what they have seen.

Projects will be assessed on:

• STORY: Is it a good story? Will it make a compelling feature film? Is it entertaining, fresh and thought-provoking? Will it spark discussion among audiences? Can it be produced for $1.5m

• AUDIENCE: Does it meet the RIDE brief? Will it excite an SBS audience? Will it find success with a local and global audience?

• TALENT: Is the story told by fresh, distinctive, authentic, early-mid career Queensland voices from an underrepresented background? Does the talent demonstrate the experience/potential to make this happen?

Check out the RIDE Brief above for more guidance.