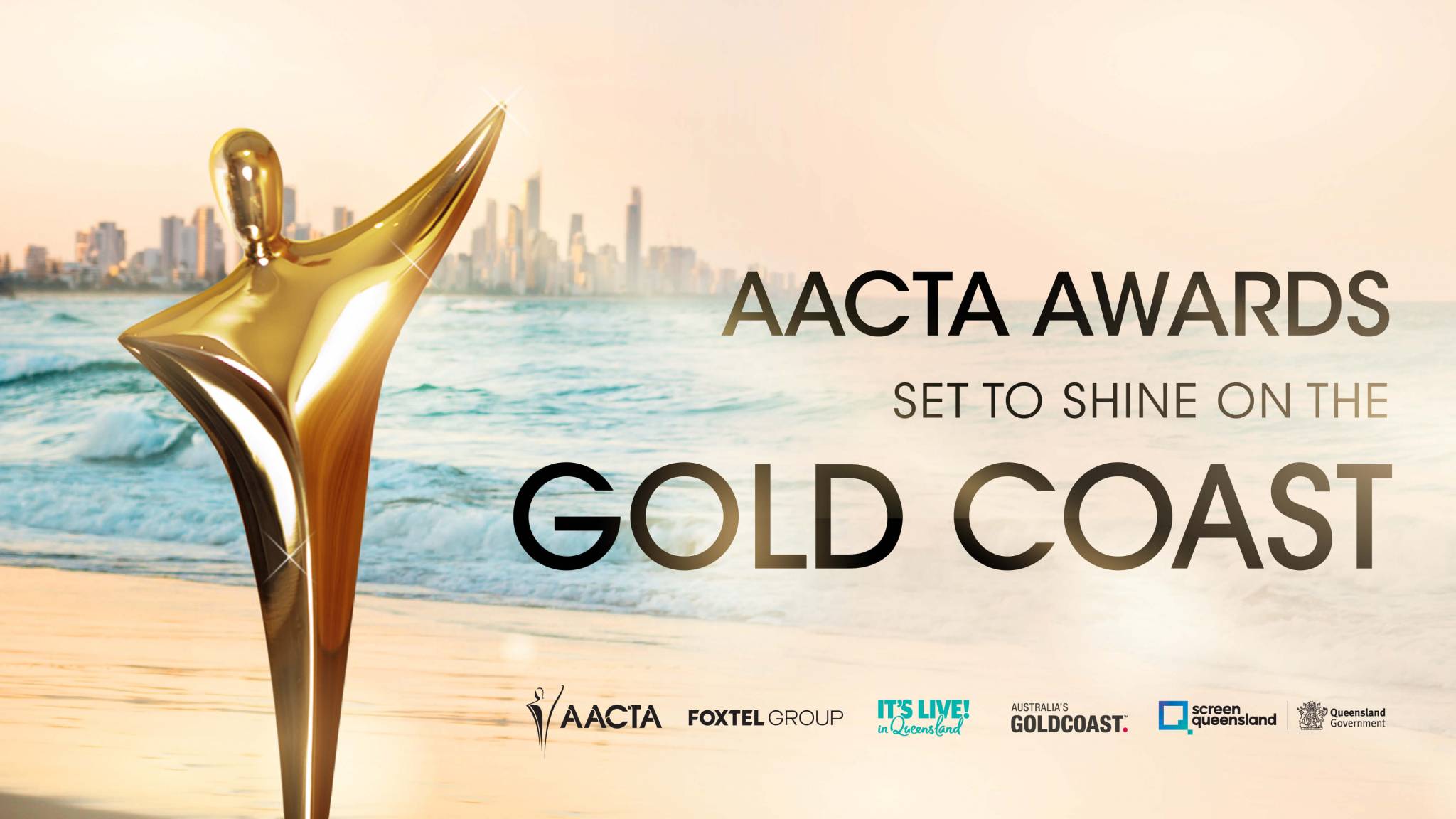 JOINT MINISTERIAL STATEMENT
Premier and Minister for the Olympic and Paralympic Games
The Honourable Annastacia Palaszczuk
Minister for Tourism, Innovation and Sport and Minister Assisting the Premier on Olympics and Paralympics Sport and Engagement
The Honourable Stirling Hinchliffe
---
Australia and the world's best actors will descend on the Gold Coast next February, as the Australian Academy of Cinema and Television Arts (AACTA) Awards and AACTA International Awards move to Queensland in a major coup for the state's screen and tourism industries.
It will be the first time the two awards ceremonies are held as a combined event, previously held in Sydney and Los Angeles (respectively). It will also be the first time the event is broadcast globally.
Premier Annastacia Palaszczuk said Queensland continued to stamp its authority as a global screen heavyweight.
"I am delighted to announce our deal with the Australian Film Institute to bring the AACTAs to the Gold Coast for the next three years," Ms Palaszczuk said.
"Our screen industry keeps going from strength to strength as we build our international reputation as the place to film world-class cinema and television content.
"Queensland is a production paradise offering the complete package, with film-friendly locations, highly skilled crew, world-class facilities and competitive incentives.
"In the 2021/22 financial year, Screen Queensland supported 41 film and series productions, injecting more than $220 million into the state's economy and creating more than 5,400 jobs for cast, crew and extras."
Ms Palaszczuk said the Gold Coast had long been at the heart of Queensland's screen industry.
"It is home to the iconic Village Roadshow Studios and hosts flagship industry events such as SCREEN FOREVER, Australian International Movie Convention, which will return in 2023, and the Asia Pacific Screen Awards," she said.
"There is also a constant flow of high-profile productions including Baz Lurhmann's award-winning Elvis, Ron Howard's acclaimed Thirteen Lives, the forthcoming Disney+ series Nautilus and feature film Land of Bad, starring AACTA President Russell Crowe.
"The Queensland Government is continuing to invest in Gold Coast facilities, including $5 million towards a new production hub."
Tourism Minister Stirling Hinchliffe said Tourism and Events Queensland (TEQ), Screen Queensland and Major Events Gold Coast (MEGC) had partnered to secure the AACTAs for the Gold Coast and Queensland.
"The AACTAs will bring the Australian screen industry's international star power to the Gold Coast and put Queensland destinations and visitor experiences in the global limelight," Mr Hinchliffe said.
"AACTA President Russell Crowe, Vice President Nicole Kidman and Ambassador Cate Blanchett will lead a glittering line up of talent on the Gold Coast, generating $3.4 million for the visitor economy.
"It's Queensland tourism's time to shine."
AACTA Chief Executive Officer Damian Trewhella said the partnership between TEQ, Screen Queensland and MEGC, with the AACTA Awards would build on the film, television and screen industry in Queensland.
"Their commitment to showcasing our nation's talent and productions on the global stage, igniting passion among young Aussies to pursue a career in screen, and creating a diverse and thriving culture closely aligns with our mission," Mr Trewhella said.
"We look forward to working with TEQ, MEGC and Screen Queensland to highlight Queensland's screen culture and bring Australia's biggest film and television event to the Gold Coast."
Gold Coast Mayor Tom Tate applauded the State Government, Major Events Gold Coast, AACTA and all parties involved for bringing together this landmark partnership.
"Our reputation as a safe and reliable film and screen destination continues to grow so to see AACTA commit to a three-year partnership with the Gold Coast is fantastic news. Lights, camera. Gold Coast!"
Screen Queensland Chief Executive Officer Courtney Gibson said Screen Queensland was thrilled to welcome the AACTAs to the Gold Coast.
"Hosting Australia's pre-eminent screen awards at Australia's pre-eminent production destination will deliver great business development opportunities for local and visiting screenmakers and allow for a fantastic celebration of our thriving screen culture."
The Awards will be complemented by a suite of other events to be staged on the Gold Coast, including the ScreenFest Screen Culture Festival.
ENDS