UCLA lecturer, Wendall Thomas is back in Brisbane this September offering three days of intensive lectures for Screen practitioners.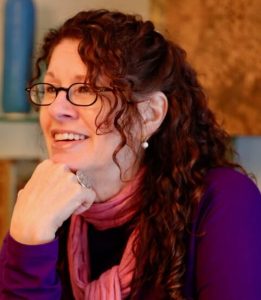 When: 17 – 19 September 19
Where: BEMAC (Brisbane Multicultural Arts Centre), 102 Main Street, Kangaroo Point, QLD 4169
Pricing: 1 Day ticket – $38.01 | 3 Day ticket – $106.59
Book now
About Wendall
Wendall Thomas teaches in the Graduate Film School at UCLA and has worked as an entertainment reporter, script consultant, and film and television writer for companies including Disney, Warner Brothers, and Showtime. She has provided lectures, workshops, and script consultation for Arista, Screen South, Northern Film and Media, and the Northern Ireland Film Commission, the New Zealand Film Commission, Script to Screen, Screen Australia, Film Victoria, Screen Queensland, and the Melbourne International Film Festival.
Her first Cyd Redondo novel, Lost Luggage, was nominated for Lefty and Macavity Awards for Best Debut Mystery of 2017 and the second, Drowned Under, was named a "Best Read of 2018" by Criminal Minds and The Reading Room. Her short fiction has appeared in Ladies Night (2015), Last Resort (2017), and Murder-A-Go-Go's (2019).
Read more about Wendall on her website www.wendallthomas.com
About the event
This 3 day lecture series will cover the following:
Day 1 (Tue, 17 Sep): THE CATALYST, THE COUNSELOR, THE CORPSE, and THE CANDY: Getting The Most From Your Secondary Characters
It's impossible to imagine The Favourite without the Emma Stone's scheming ladies maid, I, Tonya without Allison Janney's psychotic "ice" mother, 12 Years a Slave without Lupita Nyong'o's Patsey or Dallas Buyers Club without Jared Leto's Rayon. These performances join a pantheon that spans from Claude Rains in Casablanca and Marilyn Monroe in Some Like it Hot to Tilda Swinton in Michael Clayton, Alan Arkin in Little Miss Sunshine, Jackie Weaver in Animal Kingdom, and Rachel Griffiths in Muriel's Wedding.
This workshop will offer a new paradigm with which to create and deepen your secondary characters and to use them to incite, complicate, and structure your plots, and support and illuminate aspects of your protagonist.
Day 2 (Wed, 18 Sep): THE VITAL FIRST ACT: " Grab 'em by the throat and never let them go."
Billy Wilder always said that if there's a problem in the third act, there's a problem in the first act. This one day seminar will focus exclusively on the all important set-up of your story, character, genre and tone, drawing on examples from five to six genres.
We will discuss the importance of the inciting incident and how it relates to the climax of your script, the importance of creating empathy with your protagonist, the economical set-up of your world and central conflicts, as well as the pivotal first act break decision, which starts the story in earnest. We will also discuss resisting the impulse to force too much exposition, too many subplots and too many characters into these first pages.
Day 3 (Thu, 19 Sep): FOUR WEDDINGS, a HEIST, and an ALIEN INVASION: The importance of Sequences in Film and Television Writing
Imagine The Great Escape without the escape, or Muriel's Wedding without the weddings. From the bicycle chase in E.T. to the "pageant sequence" in Little Miss Sunshine, from the funerals in Six Feet Under to the "Winnebago" disaster in Breaking Bad or the "dust" sequence in Mad Max: Fury Road, sequences form the backbone of any feature film or television series and live in our memories. They provide focus and pace, and are vital tools for any writer.
This workshop will examine a variety of memorable sequences—from funerals to dreams to heists to high school reunions—and break down how they work, so you too can use them effectively to strengthen any script.