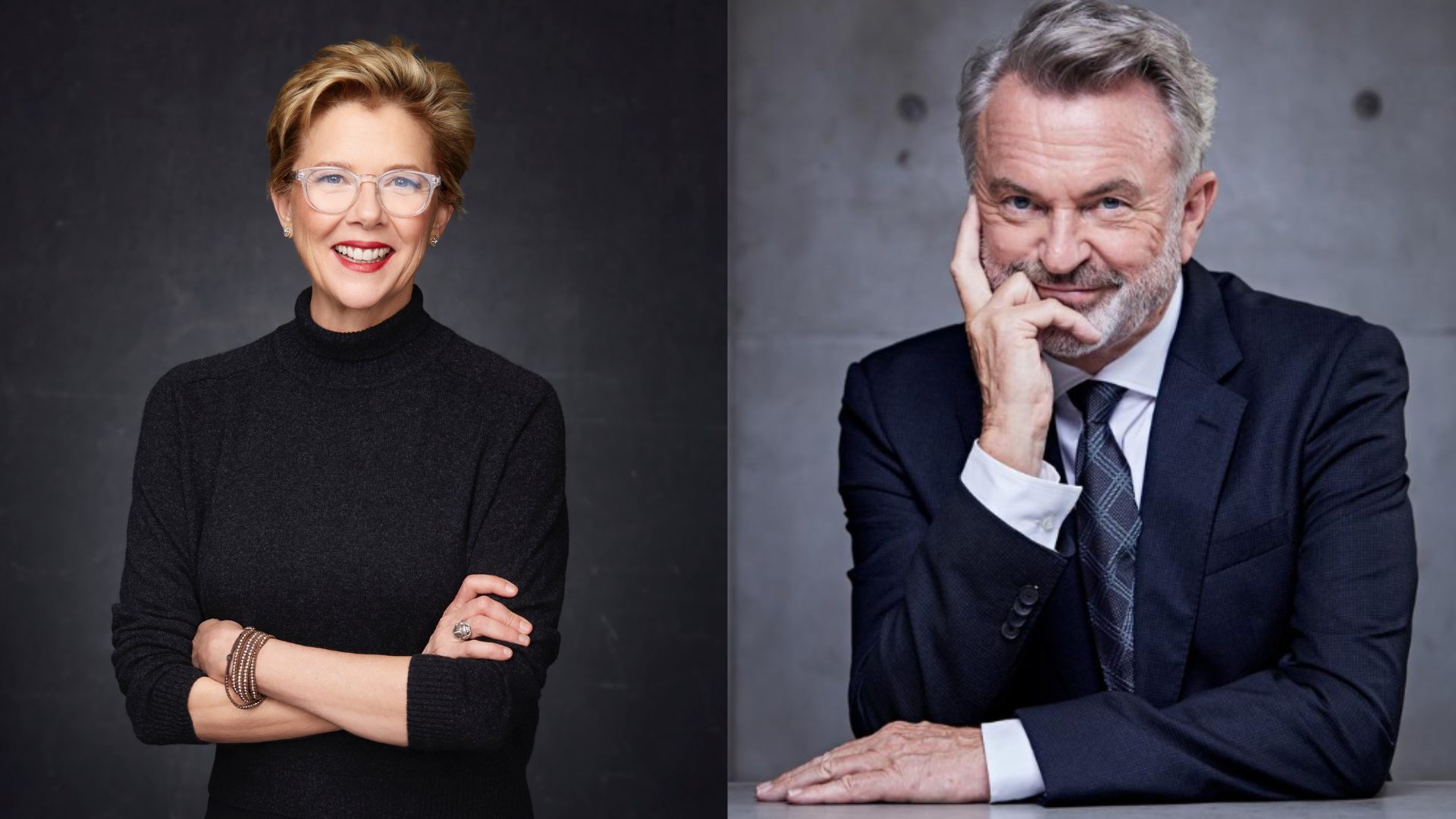 Apples Never Fall is the latest screen production to call Australia home, with the limited series expected to inject more than $79 million into the Australian economy when production commences in Queensland in March.
Also supported by Screen Queensland's Production Attraction Strategy, the Australian Government's Location Incentive is providing funding supporting the creation of 260 jobs for local cast and crew.
Based on the best-selling novel by Australian author Liane Moriarty, the series from Heyday Television – part of Universal International Studios, a division of Universal Studio Group – will star four-time Academy® Award-nominated actress Annette Bening (The Kids Are All Right, Being Julia) in the role of "Joy Delaney" and Sam Neill (Jurassic Park, Peaky Blinders) in the role of "Stan Delaney." 
Melanie Marnich serves as writer, showrunner and executive producer. David Heyman will executive produce, alongside Liane Moriarty, Albert Page and Jillian Share. Chris Sweeney (The Tourist, Back to Life) will direct multiple episodes, including the first.
Matchbox Pictures, which is part of Universal International Studios, will manage production in Australia.
The series will launch on NBCUniversal's streaming service Peacock in the US and builds on the pipeline of projects brought to Australia by Universal Studio Group in partnership with UIS' Matchbox Pictures.
Minister for the Arts, Tony Burke, said, "Productions like this create jobs for our arts and entertainment workers. I'm really pleased to see a novel by a great Australian author being retold for the screen."
Queensland Premier Annastacia Palaszczuk said the state's thriving screen industry continues to build on its valuable relationship with Universal Studio Group and Matchbox Pictures.
"After the success of Young Rock and Joe vs. Carole, it's fantastic that Apples Never Fall will also benefit from Queensland's highly skilled crews, picture-perfect locations and world-class facilities," the Premier said.
"With the support of my government's Production Attraction Strategy through Screen Queensland, this high-profile production will soon be filming on the Gold Coast, contributing an estimated $29.5 million to the state's economy and creating nearly 200 jobs for local cast and crew, as well as 1000 opportunities for extras."
"We're thrilled to bring another premium series to Australia," added Beatrice Springborn, President, Universal International Studios. "We've had wonderful experiences with the local teams on past productions and are grateful for the support provided by the Australian government and Screen Queensland."
Apples Never Fall centres on the Delaneys, who, from the outside, appear to be an enviably contented family. Former tennis coaches Joy (Bening) and Stan (Neill) are parents to four adult children. After decades of marriage, they have finally sold their famed tennis academy and are ready to start what should be the golden years of their lives. But after Joy disappears, her children are forced to re-examine their parents' marriage and their family history with fresh eyes. 
For more information about Screen Queensland, please visit www.screenqueensland.com.au.
-ENDS-
Media Enquiries:
media@screenqld.com.au
MEDIA RELEASE FROM:
THE OFFICE OF THE HON TONY BURKE MP
MINISTER FOR EMPLOYMENT AND WORKPLACE RELATIONS MINISTER FOR THE ARTS LEADER OF THE HOUSE
THE OFFICE OF THE HON ANNASTACIA PALASZCZUK MP
PREMIER AND MINISTER FOR THE OLYMPIC AND PARALYMPIC GAMES