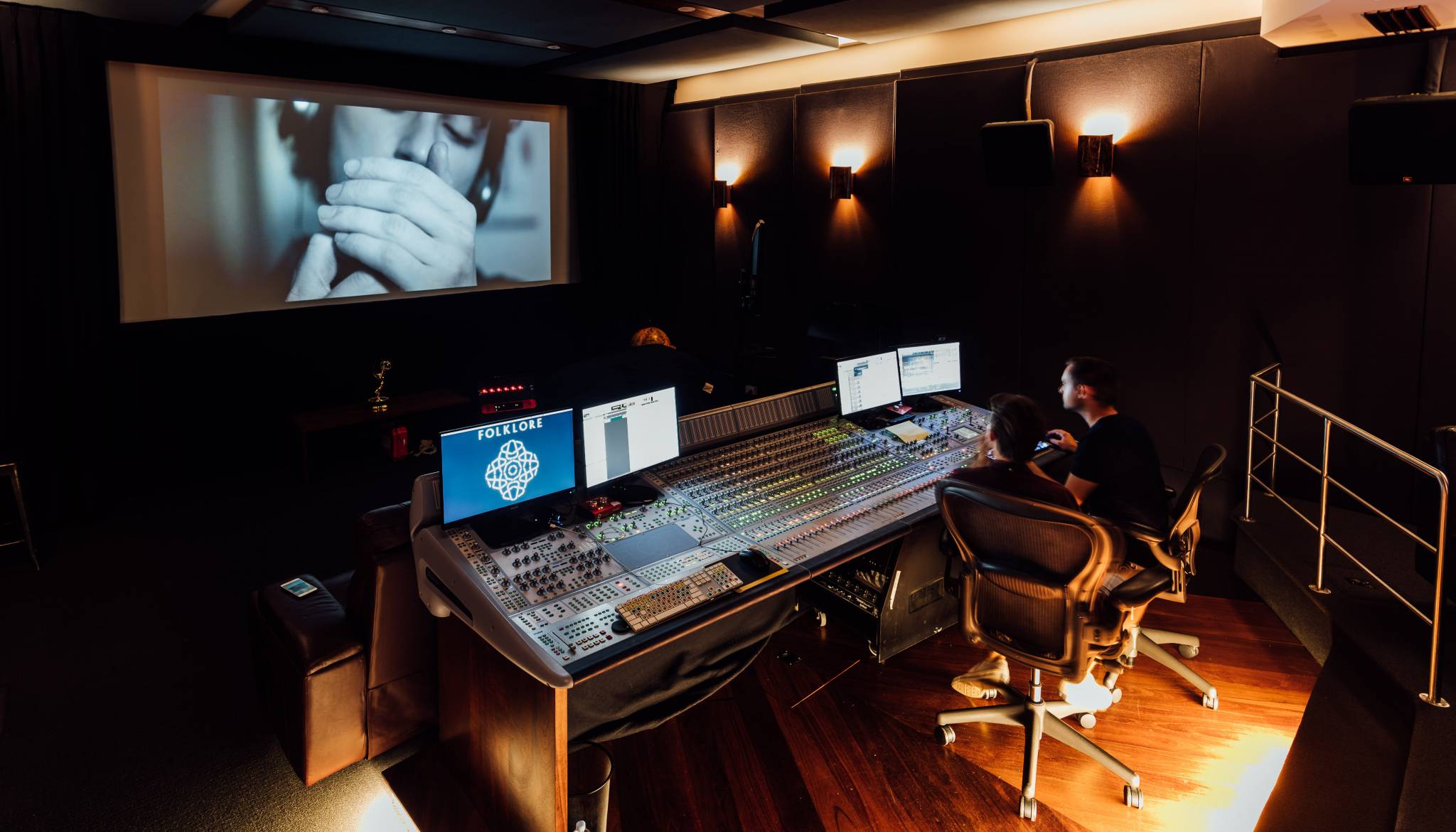 Today, Screen Queensland announced the five companies that will be supported to host full-time, paid traineeships as part of Screen Queensland's Post, Digital and Visual Effects (PDV) Professional Development Placement Program.
With Screen Queensland contributing up to $50,000 per placement, the companies were chosen for the depth of training and mentorship being offered, with a key focus on skills shortage areas vital to the long-term growth of the wider screen industry.
Alt.VFX, Chop Shop Post, FIKA Entertainment, Folklore Sound and The Post Lounge have been selected to each mentor and train one early to mid-career Queensland professional to join their team for 12 months, enhancing their on-the-job experience, technical skills and expertise.
Roles available through the Program include Production Coordinator, Junior Compositor, Junior Virtual Production Editor, Junior Producer/Sound Supervisor and Assistant Sound Editor.
Screen Queensland Chief Creative Officer Dr Belinda Burns said the PDV Professional Development Placement Program aims to meet the increasing demand for skills across post-production, sound post, virtual production and visual effects.

"Raising the state's PDV Incentive last year to 15 per cent, and lowering the spend threshold to $250,000, has made Queensland the most competitive PDV destination on the east coast of Australia," Dr Burns said.
"Championing and supporting Queensland talent through skills development and paid opportunities is crucial to ensuring the post-production sector attracts and maintains a strong pipeline of both national and international work into the state."
Recent projects choosing Queensland for post-production include Paramount Pictures' The Infernal Machine at Serve Chilled and MGA Entertainment's LOL Surprise! OMG – The Movie at Pixel Zoo.
Early or mid-career, post-production practitioners with skills that suit the roles offered and who have resided in Queensland for more than six months can now apply. Applications are encouraged from practitioners identifying as Aboriginal and Torres Strait Islander, female, LGBTQIA+, culturally and linguistically diverse, living with disability, regionally/remote-based and from under-represented ages and socio-economic backgrounds.
Each of the five placements will be supported by Screen Queensland with a $50,000 contribution towards their full-time salary, in accordance with MEAA industry awards.
Eligible applicants must have resided in Queensland for more than six months at the time of application.
Applications are open now and close Monday 6 June at 9am. Please visit screenqueensland.com.au to apply.
ABOUT THE ROLES
Junior Compositor (Alt.VFX, Brisbane)
Experience in Nuke
Knowledge in CG rendering, multi-channel EXRS and AOV's
Knowledge of compositing and integration of CG elements
Ability to prioritise and multitask
Good communication skills
Willingness to learn and take feedback
Production Coordinator (Chop Shop Post, Brisbane)
Assist with planning and managing production schedules
Coordinate and manage the schedule of Editors, VFX teams, sound designers and operators at the studio
Book and schedule suite and onsite assets
Assist in ensuring the delivery of Feature Films, TV series and Short Form projects
Work with creative team to ensure project goals are met
Promote a collaborative and enjoyable workplace
Bolster a highly organised post-production workflow by producing digital and physical media assets for editors to assist in the editing process
Junior Virtual Production Editor (FIKA Entertainment, Gold Coast)
Layout of virtual scenes in preparation for onset cinematography
Assembly of animation files
Contribution to onset cinematography
Contribution to creative editorial process
Junior Producer / Sound Supervisor (Folklore Sound, Brisbane)
Liaising with clients
Creating project estimates for clients
Project scheduling
Project resource and expense tracking
Overseeing progress and quality of projects
Supervising sound post workflow
Development of post-production producer skills, credits and networks
Assistant Sound Editor (The Post Lounge, Brisbane)
Understanding of post-production sound
Knowledge of ProTools and associated hardware and software, plug-ins, microphones, FX libraries, broadcast loudness specs etc
Knowledge of audio-visual technical systems such as cloud-based storage systems, networking, software, Mac OS and iOS
Passion for all aspects of post-production and the film and television industry
Meticulous attention to detail in all aspects, such as file naming & project organisation
Possess a strong work ethic, good interpersonal skills and a proactive nature
Live locally within Brisbane, or be able to relocate yourself from within Queensland for this position
-ENDS- 
---
APPLICATIONS OPEN
Discover more about eligibility, application requirements and the roles available.