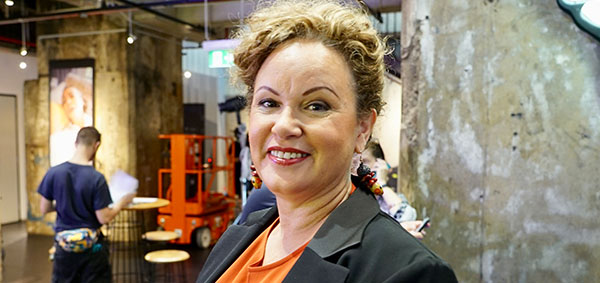 MEDIA RELEASE
For Immediate Release
---
Filming has kicked-off in Brisbane for the new five-part comedy series for ABC iview, All My Friends Are Racist, supported by the ABC, Screen Australia and Screen Queensland and featuring Queensland's own Leah Purcell in the role of actor and Co-Executive Producer.
The production, which features a witty and irreverent new Indigenous storyline set in urban Brisbane, will be filmed over three weeks on location around the capital, including at the iconic Brisbane Powerhouse and nearby New Farm Park.
All My Friends Are Racist is centred on young, affluent Aboriginal flatmates: gay social media influencer Casey (played by Davey Thompson) and budding lawyer Belle (TuuliNarkle). Following the discovery of their online 'burn book' listing their racist friends, the pair is socially outcast and faced with the difficult decision on who and what they are willing to lose.
Purcell, renowned for her performances in feature films and series such as Wentworth, Lantana, Jindabyne, The Proposition, Last Cab To Darwin, Redfern Now, and Janet King, plays Casey's mother, the highly respected high court judge, Justice Janelle Ray AO.
Speaking about the part of Justice Ray, Ms Purcell said, "I have based my character around an amalgam of strong black law women (and men) I have known over the years to come up with Justice Ray.
"The main thing for me however is to be able to come play with a young group of creatives I've been on journeys with from their outset in the business.
Bjorn Stewart who I first worked with in theatre in the 2000s, and Kodie Bedford whos writing I encouraged when she was a student; then there's Enoch Mailangi who I've been full circle with right from the outset with RAW and AMFAR.
RAW was a First Nations Emerging Writers Initiative conceived by Artology thru the Graeme Wood Foundation with the support of Super Mentors Leah Purcell, Wayne Blair and supported by Kyas Hepworth, former Head of AFTRS Indigenous.
"I'm thrilled to be amongst this group of artists and to be a part of this contemporary, innovative and ground-breaking production.
"To be filming this in Brisbane where it all started for me professionally and to be working on a production such as AMFAR is profound; it is what I've worked so hard for, for all these years.
"And with Oombarra Productions being based out of Taxi Film it has allowed me to collaborate with a great team at Hoodlum, to help elevate this production to where it should be, on a national and international scale."
As well as acting in the series, Purcell is Co-Executive Producer, alongside partner Bain Stewart, through their company Oombarra Productions. Productions include Box the Pony, Black Chicks Talking and The Drover's Wife The Legend of Molly Johnson, which recently premiered at SXSW and was written and directed byPurcell, who also stars as Molly Johnson in the feature film.
All My Friends Are Racist is a collaboration with Brisbane-based Hoodlum Entertainment (Harrow, Tidelands, Five Bedrooms) and Sydney-based Maximo Entertainment.
Screen Queensland Chief Creative Officer Jo Dillon said the production, a recipient of the state screen agency's rolling Screen Finance Program, is an example of the strength and capacity of Queensland's local producers to create fresh and original Indigenous-led content for Australian and global audiences.
"Queensland is experiencing a production boom, and by supporting local producers like Oombarra Productions and Hoodlum Entertainment, Screen Queensland demonstrates our commitment to our local industry that is generating outstanding, locally-made content, including diverse, First Nations stories."

"Additionally, Oombarra Productions are one of the 11 recipients sharing in Screen Queensland's $1 million Enterprise funding in 2020, which aimed to assist Queensland screen businesses build their capacity in a post-COVID climate, so we are delighted to see this production come to life in its home state."
Screen Australia's Senior Online Investment Manager, Lee Naimo, said, "As soon as All My Friends Are Racist came to us, we were incredibly impressed by the fresh and distinctive story that Enoch Mailangi had created and written.
"Seeing the project enter in to production in Brisbane with Bjorn Stewart directing and Kodie Bedford writing and co-producing, with the support of Leah Purcell is a huge coup.
"We look forward to audiences around the country meeting Casey and Belle, the dynamic characters at the heart of the series."
ABC Indigenous Executive Producer, Margaret Ross said, "ABC Indigenous are so excited to see All My Friends Are Racist (AMFAR) go into production, like so many teams they have patiently and professionally navigated the hurdles and delays caused by the pandemic.
"AMFAR is a quick witted, original and thoroughly modern comedy, from emerging talent Enoch Mailangi alongside talented co-writer Kodie Bedford.
"It is a privilege to not only champion this project, but to embark on these next steps with this dynamic creative team, we cannot wait to share AMFAR with our audiences."
All My Friends Are Racist is a Maximo Entertainment and Hoodlum Entertainment production for ABC iview, with principal production investment from Screen Australia and ABC in association with Screen Queensland.
For more information about available Screen Queensland support for local production, visit www.screenqueensland.com.au
-ENDS-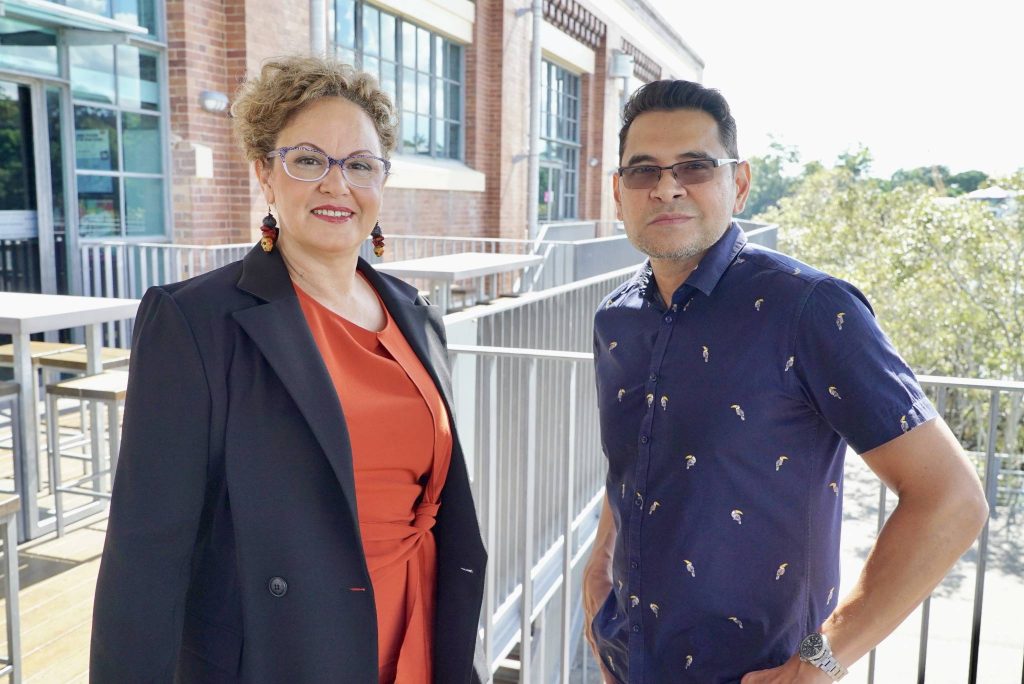 ---