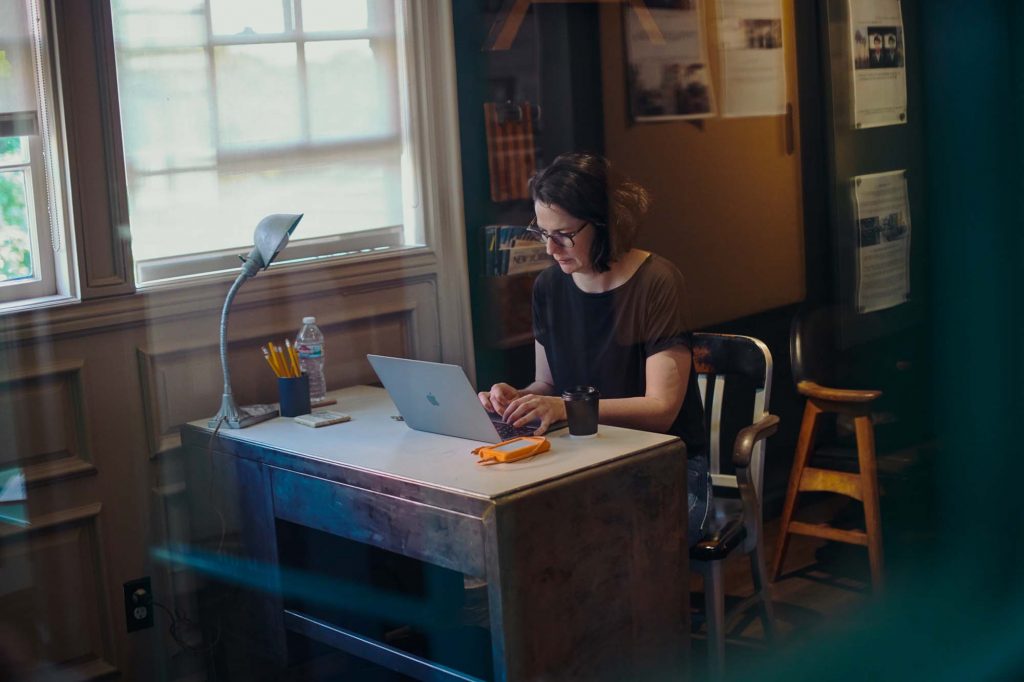 Queensland screenwriters will be given an opportunity to prove they have the 'write stuff' during a new career development program launched by Screen Queensland in partnership with US-based Australians in Film (AiF).
The Charlie's SQ Writer's Lab will see five Queensland-based writers undertake a five-day intensive development program in Los Angeles from 28 October to 1 November at Charlie's – AiF's screen industry incubator and custom meeting and networking space for Australian creatives, housed within Hollywood's historic Raleigh Studios.
The program is designed to accelerate the careers of Queensland screenwriting talent by facilitating networking and education opportunities, ensuring they are getting first-hand knowledge of the latest trends in the industry from leading professionals and decision makers currently working in Hollywood.
Screen Queensland CEO Tracey Vieira said this was an incredible opportunity to strengthen relationships between Queensland screen writers and the US screen industry.
"Every television show and film starts its journey on the page and Screen Queensland is committed to investing in local screenwriters to tell our stories and grow our screen industry," Ms Vieira said.
"In recent years, Charlie's has been a work-home for Academy Award-nominated Queensland filmmaker Josh Lawson, as well as producer Michael Schwarz, who used his time at Charlie's to develop the Queensland-filmed war epic Danger Close."
President of AiF Kate Marks said the organisation was delighted to work with the Queensland Government, through Screen Queensland, to develop writers with global ambitions.
"We are thrilled to be able to bring some of Hollywood's best and hardest working screen professionals to work with Queensland writers to develop their skills," Ms Marks said.
"Charlie's is often referred to as the Australian Creative Embassy where Australian screen industry players land to find their feet, and often embed themselves into the community due to the collaborations, relationships and business deals that happen onsite.
"It's the perfect home for Queensland writers to launch their global ambitions."
Ms Vieira acknowledged the ongoing partnership between Screen Queensland and AiF, providing key introductions and opportunities for Queensland creatives making their mark abroad.
"Three Queensland writers have already been the recipients of the Greg Coote Scholarship – Screen Queensland and AiF's annual $30,000 program which funds the placement of a Queensland-based creative in an international writer's room for a minimum of six weeks," she said.
"The Charlie's SQ Writers' Lab and the Greg Coote Scholarship are in addition to the Queensland creators desk at Charlie's ­­– a joint initiative of Screen Queensland and AiF.
Ms Vieira said that as screen platforms continued to change, writers and producers needed to understand that audiences are global as they develop their stories.
"With Los Angeles being a key location for financing and distribution partners, Queensland content creators will benefit from this intensive lab," Ms Viera said.
"It will allow Queenslanders to develop their scripts with incredible mentors, meet with other industry creatives, and let ideas and collaborations grow.
"Although relationships can be made and established on the phone and online, there is a time in a project's lifespan that a handshake and face-to-face meeting can advance business and seal a deal."
Applications are open online now via https://screenqueensland.com.au/news/apply-now/charlies-screen-qld-writers-lab-2019/ and close 30 August.
ENDS
Media Contact:  
Screen Queensland Bronwyn Fardon 3248 0535