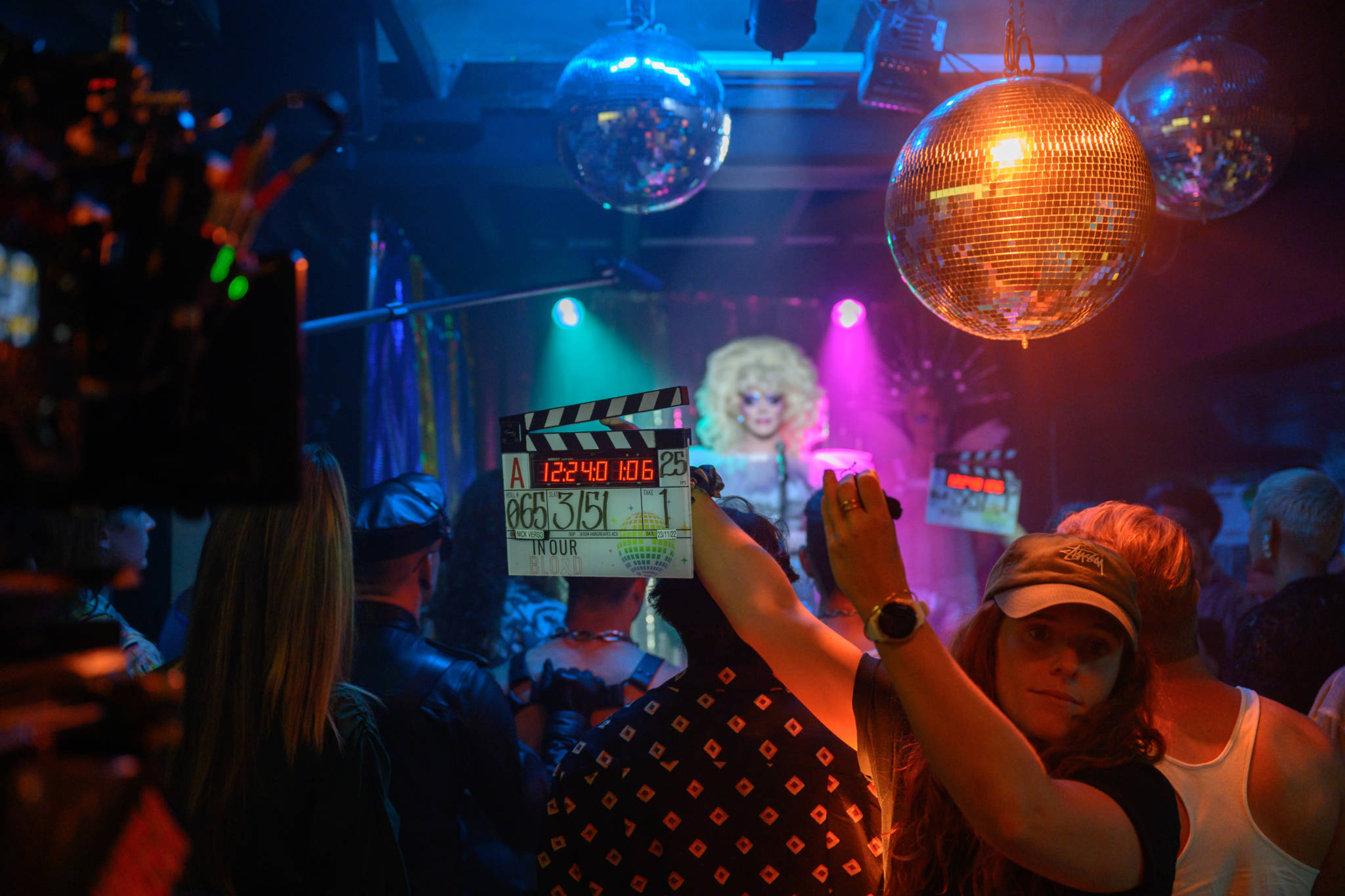 Queensland continues to build on its stellar reputation as a screen production paradise, generating a record $700 million in local expenditure during the 2022–23 financial year. 
Screen Australia's latest national Drama Report, released today, reveals that almost 30 per cent of all scripted feature films and series across broadcast, streaming and online platforms were made in Queensland in the past financial year. 
This places the sunshine state second only to New South Wales in terms of the volume and value of productions filmed locally, reflecting a growth of 26.5 per cent since the previous record-breaking period in 2020–21. 
The value of Australian feature films made in Queensland more than tripled in the last financial year with Screen Queensland supporting productions such as Audrey, A Savage Christmas, Combat Wombat: Back 2 Back, and global sensations like Love is in Air, which reached #2 on the Netflix charts.
Screen Queensland CEO Jacqui Feeney said that the robust result is testament to the Queensland Government's longstanding investment in the state's screen sector, which continues to deliver economic benefits and jobs for skilled Queensland practitioners and talented graduates.
"Screen Queensland proudly supports Queensland stories to reach Australian and international audiences through our Screen Finance and Development funds, including series like In Limbo, Dawn of the Dolphins, Strait to the Plate and In Our Blood — just some of the 28 Queensland-led productions released in 2022–23.
"The Queensland Government's Production Attraction Strategy and Post, Digital and Visual Effects (PDV) Incentive have also created significant opportunities for thousands of screen practitioners and small businesses to work on a range of local, national and international productions, including Boy Swallows Universe, Wizards!, Land of Bad and Godzilla x Kong: The New Empire.
"While Queensland's post-production houses continue to draw demand from some of the producers around the world, increased work on local projects also contributed to the upward national trend in this arena.
"As Russell Crowe said earlier this year, 'when it comes to production, Queensland is leading the way' and decades of investment in our industry and infrastructure has underpinned our winning combination of competitive incentives, highly experience crews, world-class facilities and stunning locations.
"All these factors are increasingly in demand in this vibrant and innovative growth industry, and we are focused on opening career pathways now and preparing emerging practitioners statewide to excel in the technical and creative screen jobs of the future.
"We look forward to opening the $12.6 million Screen Queensland Studios, Cairns development in early 2024 to bring more of the benefits from our state's thriving screen sector to North and Far North Queensland."
Filming for new Australian feature How to Make Gravy, based on the iconic Paul Kelly song, has now commenced on the Gold Coast, where production recently wrapped on Season 2 of hit ABC TV series Troppo.
As well as long-running major events like Brisbane International Film Festival and the Asia Pacific Screen Awards and Forum—both currently underway—the Queensland Government has also worked with Screen Queensland to secure Screen Forever for another three years, and from 2024, the AACTA Awards.
A full copy of the drama report is available on the Screen Australia website. For more information about Screen Queensland-supported production and the upcoming Cairns studios, visit screenqueensland.com.au.  
Change log: 9 November – release has been updated to reflect revised state figures from Screen Australia.
-ENDS-
Media Contact
Amanda Lawson
Head of Marketing and Communications
media@screenqld.com.au
---
Image: ABC series In Our Blood, image courtesy of Hoodlum Entertainment