MEDIA RELEASE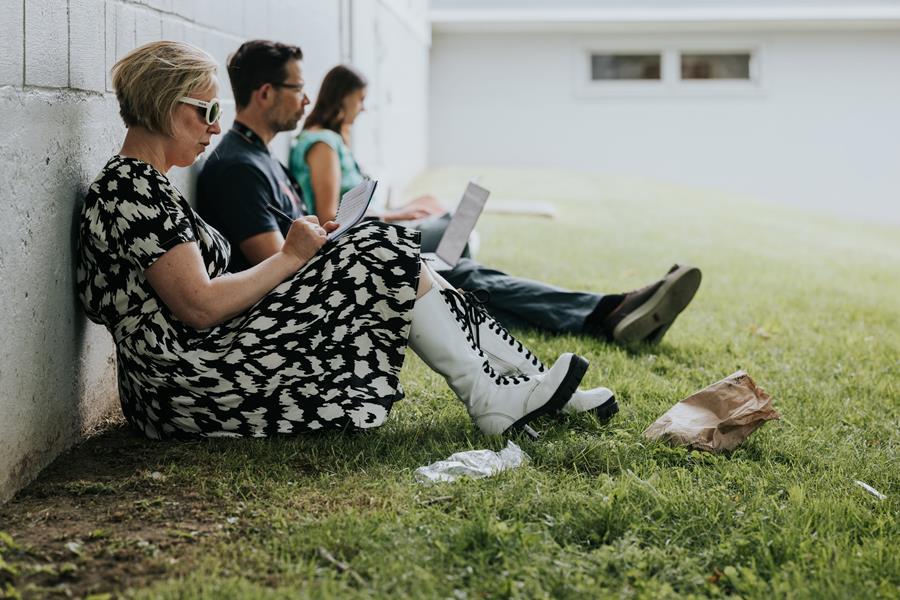 The 2023 Screen Queensland and Stowe Story Labs Fellowship program will support two emerging-to mid-career Queensland-based screenwriters, directors or creative producers to travel to the U.S. and develop their scripts at the Stowe Story Labs Incubator, followed by ongoing industry mentoring.
The fellowship includes attendance at Stowe's Sidewalk Narrative Lab during the 2023 Sidewalk Film Festival in Alabama this August. Following the lab, recipients will continue their script and career development via a six-month remote mentorship with one of Stowe's affiliated, U.S.-based industry experts.

The intensive Narrative Story Lab is the cornerstone of Stowe Story Labs' programming bringing selected participants together with top industry mentors to workshop, collaborate, network, skill-share and demystify the international film and television industry.
Screen Queensland will provide funding towards registration, travel, accommodation and meals for each selected fellow during their time in the U.S.
In 2021 Screen Queensland and Stowe Story Labs partnered to support three emerging Queensland teams to elevate their skills at a virtual Narrative Sidewalk Lab.
Since then, participant Ellen Shanley worked on the feature film Ruby's Choice and was script coordinator on Rock Island Mysteries Season 2. Rachel Maxine Anderson directed the ABC ME short film Viv's Silly Mango and was a Director's Attachment shadowing Jeffrey Walker on Young Rock Season 1. Duo Katherine Chediak Putnam and Dean Law co-wrote international releases The Red Book Ritual and Perdida.
Applications are open now via Screen Queensland Website and close Saturday 10 June.

Quote attributable to Dr Belinda Burns, Acting CEO of Screen Queensland
"This fellowship will actively equip Queensland talent with valuable screenwriting skills, project direction and global industry insight. The ongoing successes of the 2021 Stowe Story Lab participants demonstrates how this valuable international collaboration can build careers and get more Queensland scripts production-ready and ripe for market."

Quote attributable to David Rocchio, Founder and Director of Stowe Story Labs:
"We love our partnership with Screen Queensland and are excited to deepen it with this fellowship offering. Our mission is to help top emerging filmmakers and screenwriters get work made and seen. The labs and our ongoing mentoring program are geared to helping emerging talents advance toward these two goals. We are excited to work with the selected fellows.