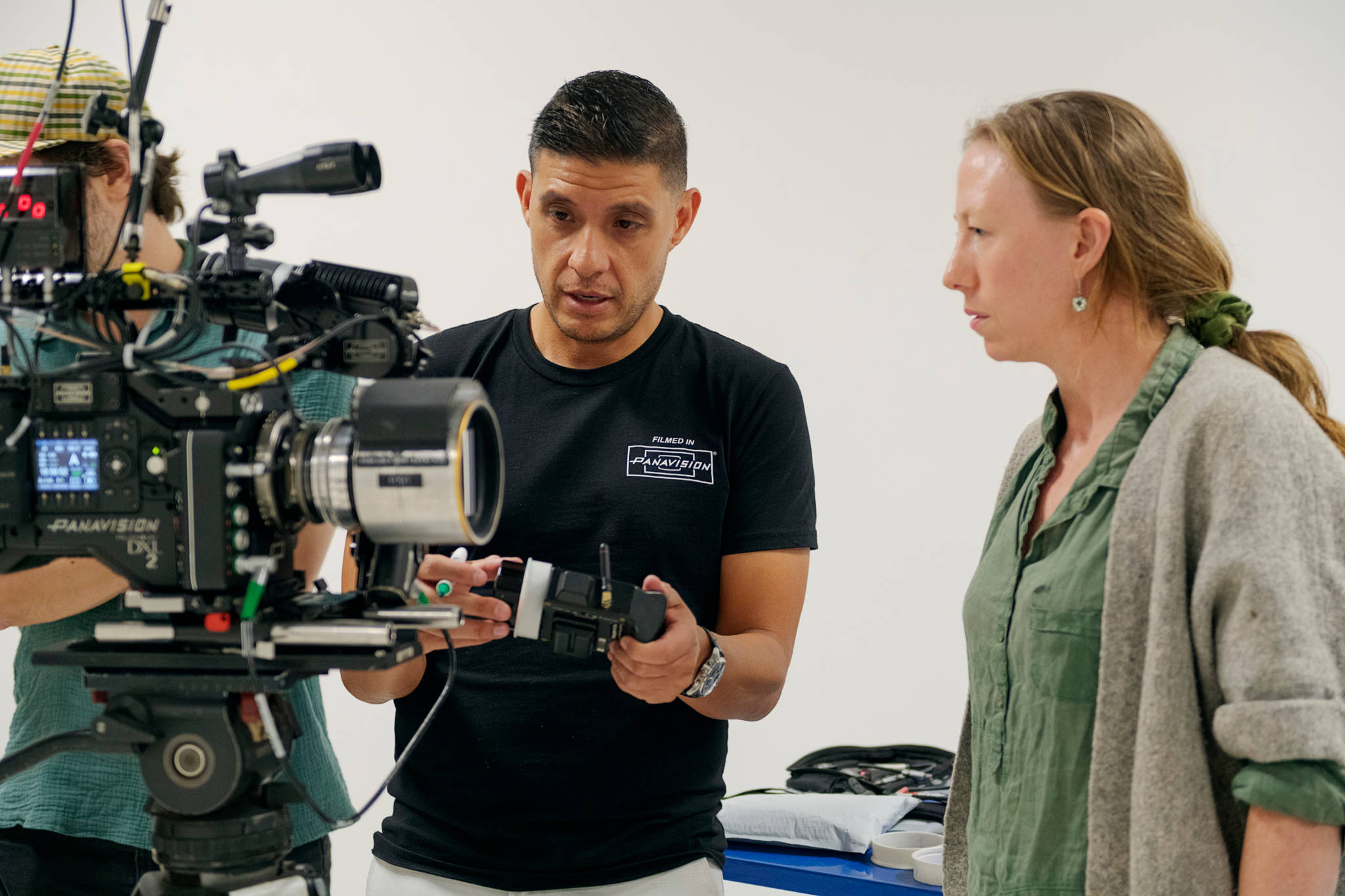 Date: Wednesday 9 August
Time: 9.00am – 5.00pm
Venue: CQUniversity, 538 Flinders Street, Townsville
Cost: Free
Screen Queensland in partnership with Screenworks is thrilled to present Panavision's free Assistant Camera Workshop.
This workshop is open to everyone although experience working with cameras will be advantageous.
About this workshop
Learn the fundamentals for working on a professional film set as a camera technician, led Panavision's Nic Godoy:
gain an understanding of the responsibilities and duties of First Assistant Camera, Second Assistant Camera and Camera Attachment roles
get hands-on experience with industry-leading equipment including cameras, lenses and accessories
hear from a professional servicing the film and television industry in Queensland and abroad.
With the new Screen Queensland Studios, Cairns development underway, now is the perfect time to build your skill set to take advantage of new job opportunities in the Far North Queensland screen industry.
This initiative is part of Screen Queensland's North Queensland Regional Program delivered in partnership with Screenworks. Registration and personal information will be shared with Screen Queensland to assist with the delivery of future projects.
About Nic Godoy

With a career spanning over 24 years, Nic Godoy has acquired both national and global recognition for his expertise in client liaison for the technical and creative needs of camera departments on film and television productions.

Having served in diverse capacities within the film and television sector, Nic has gained extensive experience in technical and consulting roles. His profound understanding of the end-to-end filmmaking process encompasses both technical intricacies and creative aspects.

At Panavision Australia, Nic also spearheads a range of educational workshops, mentoring programs, and film support services tailored for cinematographers, directors and producers engaged in feature films, drama series and commercials. In addition, he actively represents Panavision in collaborative initiatives and grants with societies, guilds and screen agencies, fostering strong industry partnerships.
About Panavision

Panavision is a world-class provider of end-to-end solutions that power the creative vision of film.

With over 50 locations worldwide, Panavision has serviced productions including:

The Portable Door
True Spirit
The Witcher
Elvis
Godzilla x Kong: The New Empire
Boy Swallows Universe
Wizards! and more.

Find out more via panavision.com