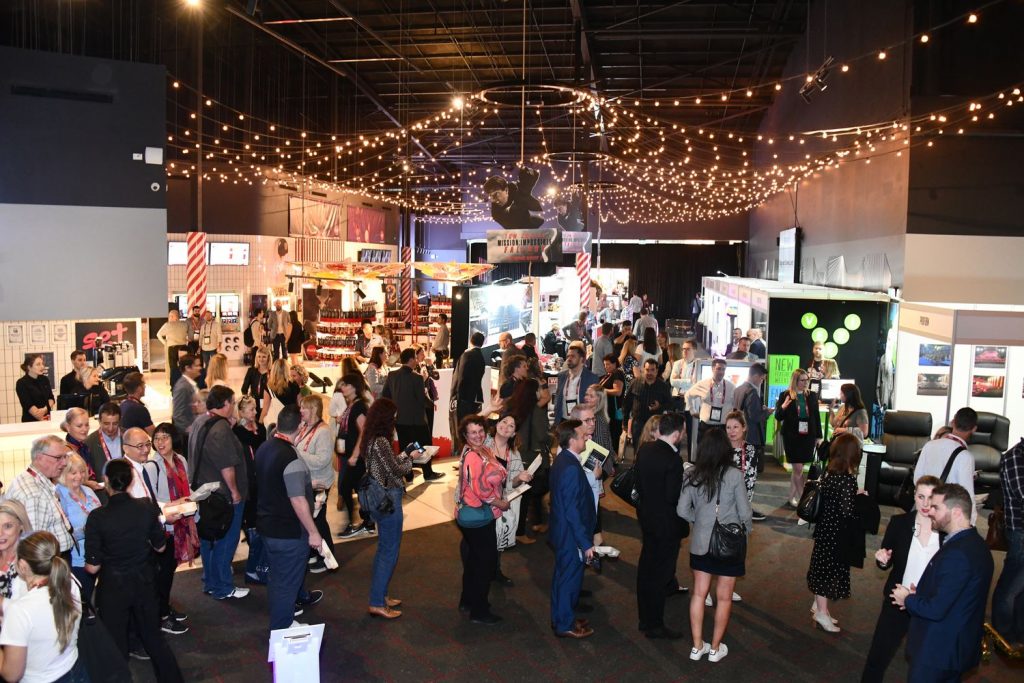 Screen culture will be celebrated far and wide across the state, when an array of metro and regional communities are up in lights hosting film festivals and screen industry activities and events in the coming months.
The Screen Culture Funding Program delivered by Screen Queensland provides the perfect opportunity for screen buffs from around the state to revel in local, national, art house and international content in the comfort of their hometowns, with events happening from Currumbin to Thursday Island.
The Queensland Government through Screen Queensland was proud to provide $233,500 of investment for 20 film festivals and events around the state in the latest round of the Screen Culture Funding Program.
"We are passionate about bringing the big screen to Queensland communities and through the Screen Culture program we give tens of thousands of Queenslanders the chance to be involved and enjoy the high calibre of work from our local screen industry as well as national and international screen stories," said Tracey Vieira, CEO of Screen Queensland.
"From the Gold and Sunshine Coasts to Barcaldine in outback Queensland, all the way up to Cairns and Thursday Island, we are proud to support these wonderful film festivals and events throughout the state," continued Ms Vieira.
One of the festivals funded in the latest round is The Caloundra Film Festival, which started in 2013 and screens local and international films, including a student showcase.
Festival Director, Murray Power said the festival had received a positive response from the community, with growing audience numbers.
"You can't have a festival without an audience. Screen Culture funding provides the seed, the community support makes it grow," said Mr Power.
"The love these communities give back is substantial … As long they keep coming we'll keep putting them on."
The Screen Culture Funding Program also supports a number of touring film festivals allowing regional Queensland to experience diverse screen content such as the Queensland Touring Film Festival, which focuses on taking family-friendly screenings and workshops to rural and regional areas including Gayndah, Cloncurry, Innisfail and Roma.
The highly-renowned Sydney Film Festival Travelling Film Festival, will also visit Toowoomba, Nambour, Bundaberg, Mackay, Cairns and Townsville September and November this year showcasing a selection of Australian and International films.
Animation fans in Caloundra, Cairns, Mackay and Brisbane are also certain to enjoy Animation Alliance Australia Presents event in August.
The next round of Screen Culture Funding is open now for events occurring between 31 December 2019 to 30 June 2020.
The Screen Culture Funding Program aims to increase access to screen content in Queensland, support regional and remote screen festivals, increase audience choices, provide diverse content and maximise Queensland screen content.
The Screen Culture Funding Program is open to film events large and small. To ensure a broad range of events are supported, funding is capped for projects of cultural significance and touring film festivals.
Applications close 26 August, 2019. For more information and to apply, click HERE
2019 Round 1 Recipients:
20th Remote Indigenous Media Festival Showcase (Thursday Island)
Animation Alliance Australia Presents…
Asia Pacific Screen Awards (Brisbane)
Australian International Movie Convention (Gold Coast)
Black Screen Tourism Festival (Far North Queensland)
Brisbane Himalayan Film Festival
Brisbane Music Video Festival
Cairns Regional Council
Caloundra Film Festival (Sunshine Coast)
Capricorn Film Festival (Yeppoon)
Game On Festival (Brisbane)
Heart of Gold International Film Festival (Gympie)
Iranian Film Festival (Brisbane)
Mackay International Film Festival
Martha Cooper Exhibition (Brisbane)
Port Shorts Film Festival and Masterclass Series (Port Douglas)
Queensland Touring Film Festival
Sun, Screen and Social  (Sunshine Coast)
Sanctuary International Film Festival (Gold Coast)
Sydney Travelling Film Festival