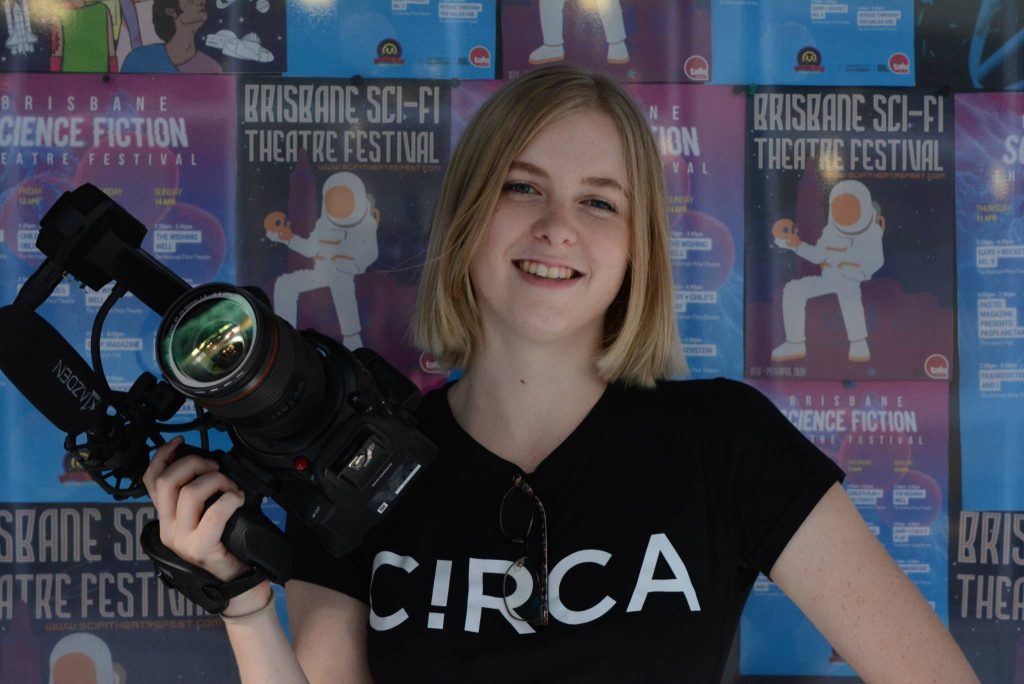 Do you have a story to share this NAIDOC week? #SQmobNAIDOC
Merryn Trescott is the recipient of the SQ Aboriginal and Torres Strait Islander Mentorship for Cinematography, supported by Lemac – a program delivered as part of Screen Queensland's commitment to diversity and achieving gender parity in the screen industry.
Merryn is one of four outstanding early/mid-career screen practitioners who will commence a 12-month curated mentorship to support them in undertaking a program of professional development and credit-based placements. Read more about the recipients.
---
Merryn is an emerging filmmaker specialising in cinematography, directing & producing. She is a proud Wiradjuri woman and her connection to culture informs her practice.

As an emerging cinematographer, producer and creative director, Merryn thrives on collaboration as an effective way to heighten the creative processes. She has on-set experience directing & working in the camera department, alongside liaising with all on-set teams and assisting where required, and post-production experience gained through attachments at The Post Lounge

Merryn's goal is to use her creative skills and practice in a socially engaged fashion to bridge the gap between indigenous and non-Indigenous Australians by creating and performing in media, film, web and television series that the next generation will consume.

She has a keen interest in directing and cinematography as these disciplines are paramount in shaping future medias to tell culturally and socially relevant stories.

Working extensively with Digi Youth Arts has informed how Merryn approaches projects with the correct cultural protocols. She believes this mindset is not only applicable to Indigenous Australians but also to work created by people of all cultures and is an important framework to utilise during any artistic practice.
---
"I'm very thankful to be a recipient of this mentorship with Screen Queensland. Everyone who has gone through similar mentorships has progressed considerably in their career. I'm looking forward to having the support that this mentorship will provide to hone my cinematography skills and I'm hoping that throughout the mentorship I will be able to use my new skills to give more back to my community."

– Merryn Trescott