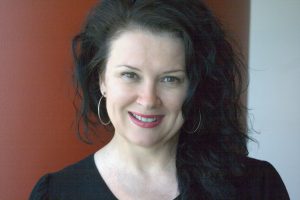 Maxine Williamson was one of our previous recipients of the SQ Mentorship program and who is currently working with award-winning film producer Zeynap Atakan, Paul Tonta and Nick Batzias and has made a career transition from festival director to film producer.
We caught up with Maxine to find out about her experience being part of this program which she could share to future industry practitioners.
Q1. What did you do on your mentorship?
I am currently half way through my mentorship and have had the pleasure of an Indian feature film project chosen at the Co-Production Market of the Goa Film Bazaar in India. The mentorship grant enabled me to speak with my mentor and prepare for that pitching platform and attend. I was also able to attend the Berlinale to continue discussions with European film producers that I met at Goa who liked the project and have face to face meetings with my mentor in Berlin. I have three Indian feature films at various stages of production with one slated to shoot in November this year if Indian state government support comes through. My mentor has stepped me through production of mood board, script editing, draft budget, financing plan to date on this film.
Q2. Best experience?
To date the best experience is the learning and the knowledge that you can career transition at any stage in your career path. I have been in the industry for 23years and to be supported to mid-career transition to producing is a tremendous opportunity and one I am very grateful for. I have worked in numerous sectors of the industry but to get back to personally creating is very exciting. I am in the creative producing work space so it is wonderful to be across all aspects of the create process and to work with exceptional people. My mentor is at the top of her game in international film producing and there is much for me to learn. The director and I work closely on script which is a valuable and exciting process for me.
Q3. What would you change?
I am very happy with all aspects of the mentorship program and don't feel anything needs to alter.
Q4. What next?
I am currently in the processes of preparing for a trip to India early June to meet with Government Funding Bodies on all three Indian projects and work closely with the Indian production team and our writer/director. I am also preparing to go to Istanbul for a July workshop intensive with my mentor Zeynep Atakan who again has a film in competition at this year's Cannes Film Festival. I wish her all the best on that project.
Q5. Advice to other practitioners?
Back yourself and apply for these great SQ grant opportunities. Know all the grants available across the screen industries and wider and apply. Keep pushing and keep up-skilling at every opportunity. We need a big bag of tricks in this trade and we need a lot of friends so every contact you gain is important. Nurture them.
Applications are now open for SQ mentorships.
Screen Queensland (SQ) will provide three outstanding early to mid-career screen or games practitioners $20,000 each to undertake a self-structured mentorship program designed to elevate their professional practice.
SQ Mentorship is a three-year program (2017-19) that is delivered annually and is part of SQ's commitment to diversity and inclusion in the screen industry.
Applications close 5pm Friday 24 June 2019.  For more information and to apply click here.