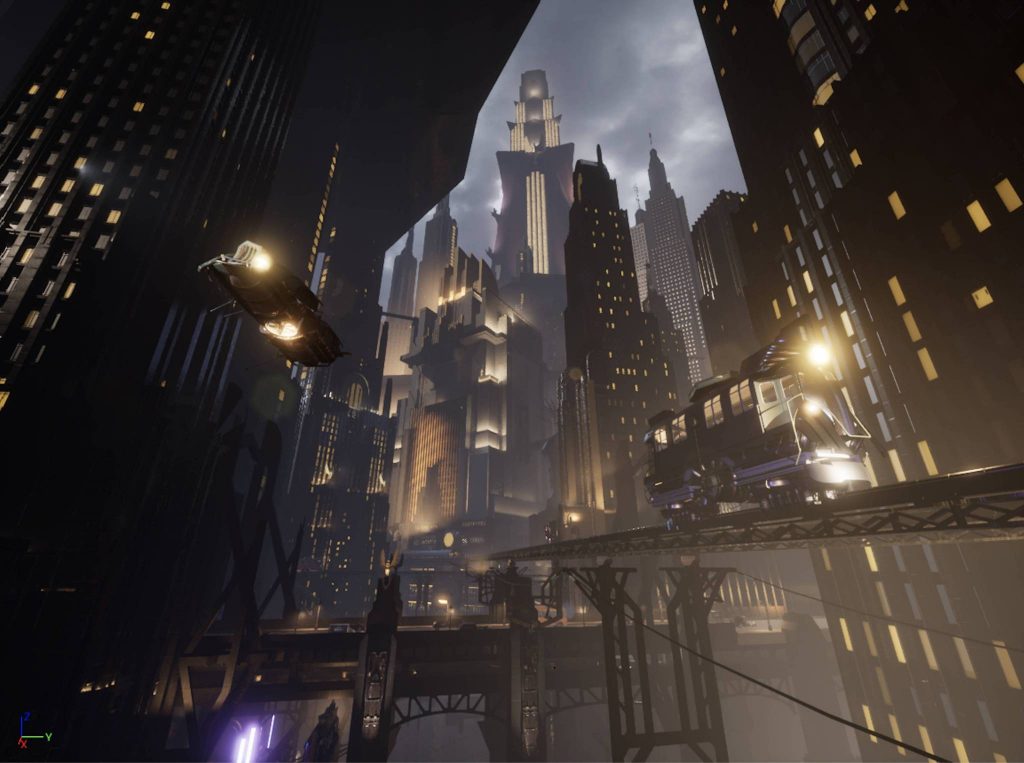 From 21 October, Brisbane International Film Festival 2021 has dived into cinemas and into our hearts, showcasing a range of feature favourites, short films and compelling dramas across Brisbane.
This year's line-up featured several Queensland works and local premieres, including the world premiere of the short sci-fi animation Metropius, on Saturday 23 October. Created and developed by Dan Macarthur, with Creative Producer Mel Poole of 18 Degrees, Metropius was initially funded through Screen Queensland's Proof of Concept Initiative in 2019, and later received support through Screen Queensland's Creatives Loop Initiative.
Metropius is now in development as an animated TV series, comic, computer game and board game.
This week, Screen Queensland spoke with Metropius' Creator and Director, Dan Macarthur, about the animation coming to life from concept to creation and evolving to its recent screening at BIFF.
---
How did the idea of Metropius come to life?
Metropius was initially born as a feature film concept called The Death Express, but quickly evolved into something much bigger with the creation of the new sci-fi dieselpunk franchise. We love dieselpunk as a sub-genre, with its aesthetic taken from between the World Wars.
Metropius is gritty, industrial – it doesn't have computers like cyberpunk, everything works on diesel and in this world, it's a highly volatile super fuel called Rose Diesel, found only in the Australian desert.
As a result, Metropius is the world's most powerful city, sheltered from the warring outside factions. The all-female military elite and their Thorn soldiers endeavour to keep the peace, but many citizens, especially those who live and work in the roots of the city, are not prepared to buy into their propaganda. Metropius is a melting pot of factions and fascinating characters and we can't wait to introduce you to them!
Metropius was supported with funding by two of Screen Queensland's initiatives. Can you tell us about what this funding enabled you to do?
Receiving Screen Queensland "Proof of Concept" funding allowed us not only to produce an animated film, but also provide us with the resources to spend time world building, delving into creative and look development, and building the vision and style for the series and franchise.
How did it feel to have your short shown at BIFF, and what does this exposure achieve for the project?
To have our world premiere for the short animation at BIFF was a huge honour. Thanks to Jackson Lapsley-Scott and the team who selected the film – it's great to be able to connect with our home state audience and we have much more to share very soon!
What's your vision for Metropius in the next 5 to 10 years, for both the animated series and game in development?
Metropius is already gaining fans (or should we say citizens) from across the globe and we are looking forward to building our community of Metropians with the TV series, video game and comic, which will all release next year.
Discover more about the Metropius community here: www.metropius.com.
---
ABOUT THE WORK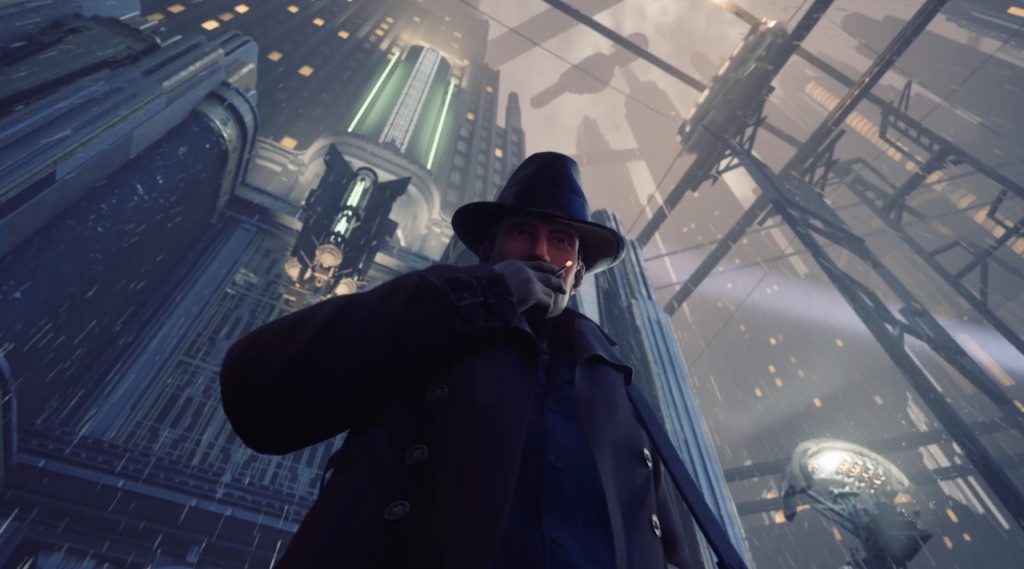 The Metropius animated series is part of an exciting new franchise, connecting with a global audience. This world will grab fans of sci-fi like Bladerunner and Ghost in the Shell, rousing them into stylised noir animation, with crime drama plot lines reminiscent of Peaky Blinders.
The fanbase will be augmented by the Metropius game, Metropius comic, AR and VR experiences, coming soon.
ABOUT THE CREATIVE TEAM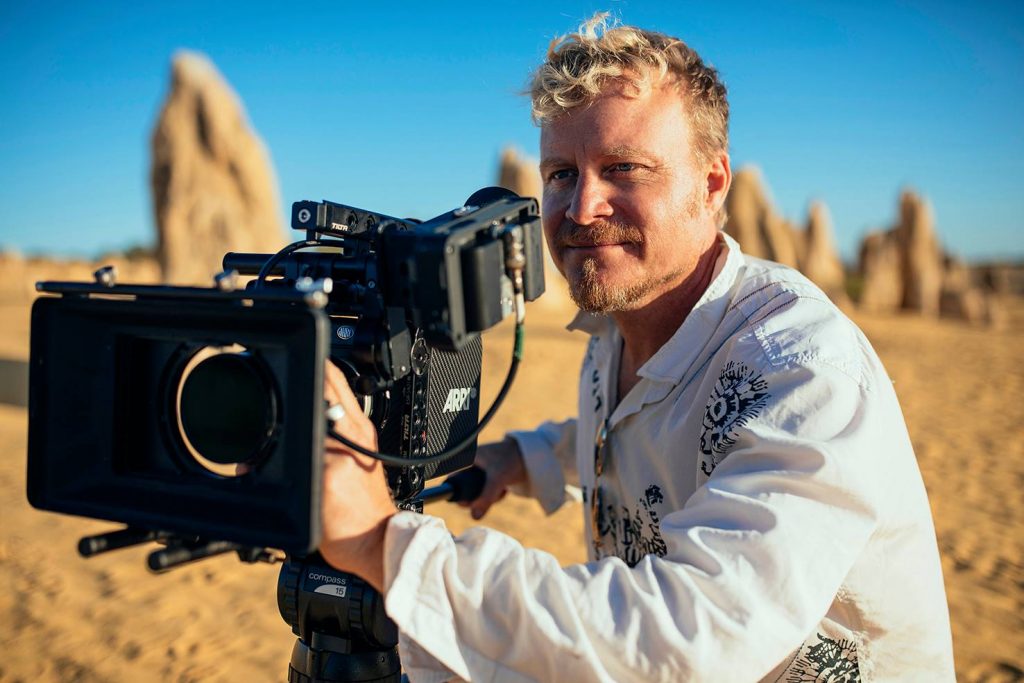 PICTURED: Dan Macarthur
CREATOR AND DIRECTOR
Dan Macarthur is a highly experienced and awarded Director/DOP based in Brisbane, Australia and creator of the dieselpunk sci-fi franchise, Metropius.
Dan was writer/director of action comedy feature Nice Package and Anthesis of Man, a short comedy starring Gyton Grantley, which won the Award of Excellence at IndieFest and was nominated for Best Comedy at the St Kilda Film Festival. As a DOP, Dan won Best Cinematography at the Melbourne Underground Film Festival for neo-noir feature The Suicide Theory and in 2014 was awarded a Gold ACS Award for feature film Blood Money.
Dan works internationally and has collaborated with Academy Award-winners and renowned producers on feature films and commercials in Australia, Europe, the U.S. and India. Working with stars like Russell Crowe and Cuba Gooding Jnr on feature films ranging in genre from drama to thrillers to fantasy, Dan's experience reaches over 20 years in the industry.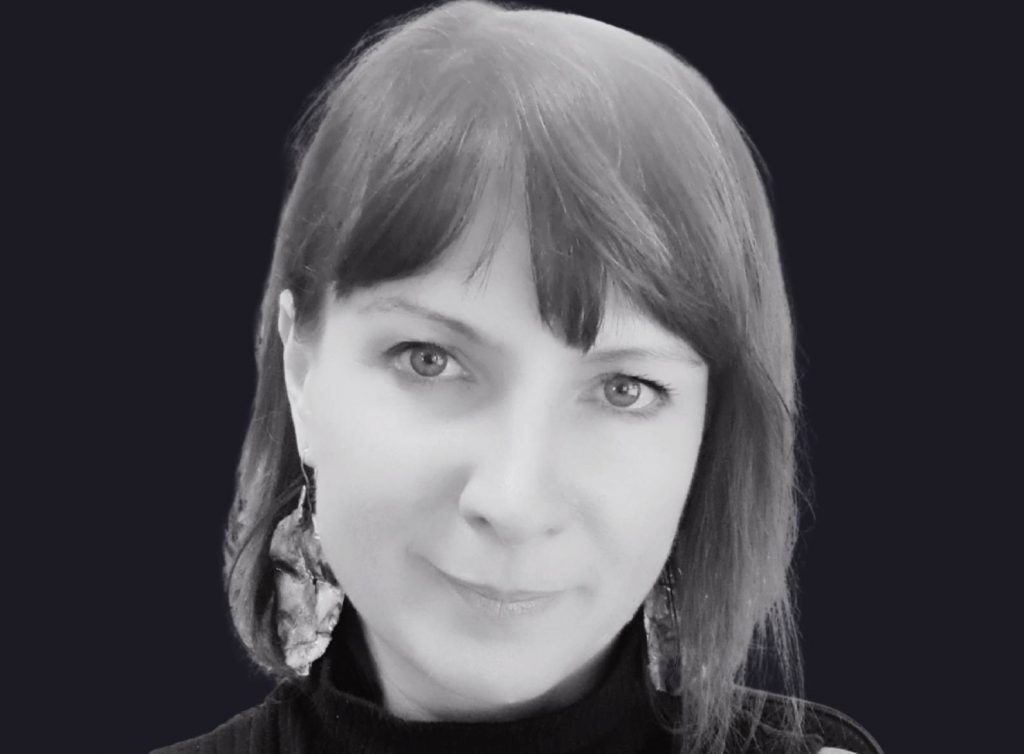 PICTURED: Mel Poole
CREATIVE PRODUCER
Mel Poole is a director and producer who is passionate about bringing compelling stories to the screen.
As a director, Mel's film Sock and Buskin won the Audience Award at the St Kilda Film Festival and her recent film Dry took out several film accolades including People's Choice at the Australian Independent Film Festival.
As a producer, Mel's credits include independent feature film The Suicide Theory, Winner of Hollywood Dances with Films – Jury Grand Prize and Nice Package, an action comedy sold internationally by Shoreline Entertainment. Mel is also creative producer on the new dieselpunk sci-fi animated series and franchise, Metropius.