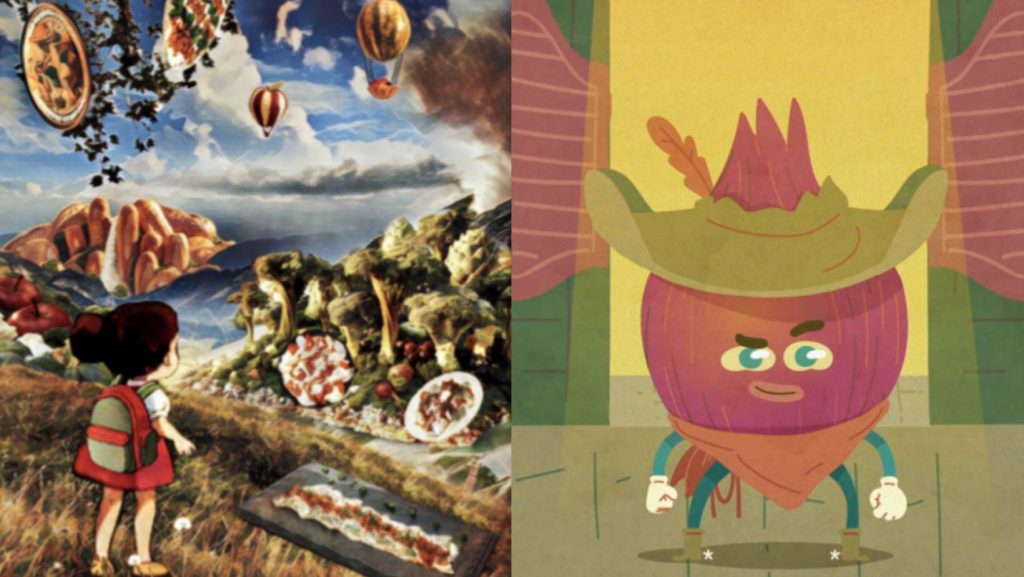 Screen Queensland is proud to announce the recipient projects for the Asian Animation Summit (AAS) development program: The Vegetable Plot by Luke Escombe and Beyond the Mulberry Trees by Morteza Halimi.
These two projects have been selected for a bespoke mentoring program to prepare and polish their projects for the ASS @Kidscreen Summit Virtual 2022, where they will pitch their work to key producers and decision-makers in film.
This week, Screen Queensland spoke with the creatives about their projects, the development program and the opportunity to pitch at Kidscreen Summit Virtual in 2022.
THE RECIPIENTS
---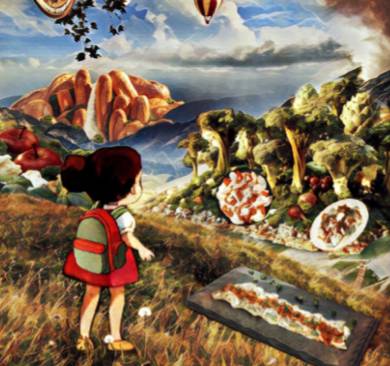 BEYOND THE MULBERRY TREES
Created by Morteza Halimi, Beyond the Mulberry Trees follows 10-year-old Australian- Afghan child Yasamin. Yasamin's grandmother is still living in Afghanistan, and she misses her and her cooking a lot. One day, she stumbles upon a dreamlike world that holds all the foods known to man, and she uses the opportunity to search for her grandmother's dish in an attempt to reconnect with her.
"This project has grown from a sense of distance and displacement I felt as a child, after my family left our home in Iran to settle here in Australia. I believe there are stories here worth telling that are both universal and also unique to those who are going through similar experiences," said Halimi.
"Knowing that this development program has been a pathway for many amazing projects, such as Ludo Studio's international success Bluey, I am extremely grateful and thrilled for the opportunity to pitch my project at Asian Animation Summit 2022."
ABOUT THE CREATOR

MORTEZA HALIMI

Born and raised in Iran as an Afghan refugee, Morteza Halimstarted making animated short films as his creative outlet at a very young age. At 16 years, his family immigrated to Australia. Ever since, he has been writing, directing and producing content. While also working as an architect, his passion for filmmaking has grown as he continues to work on animations, short films and TV commercials, garnering screen experience and honing his writing, design and storytelling skills.

Currently his works have been supported through Screen Queensland's Talent Camp 2019, as well as funding received from Asia Pacific Screen Awards. His works have also been screened at Canberra Short Film Festival, Brussels Independent Film Festival and Monster Fest to name a few.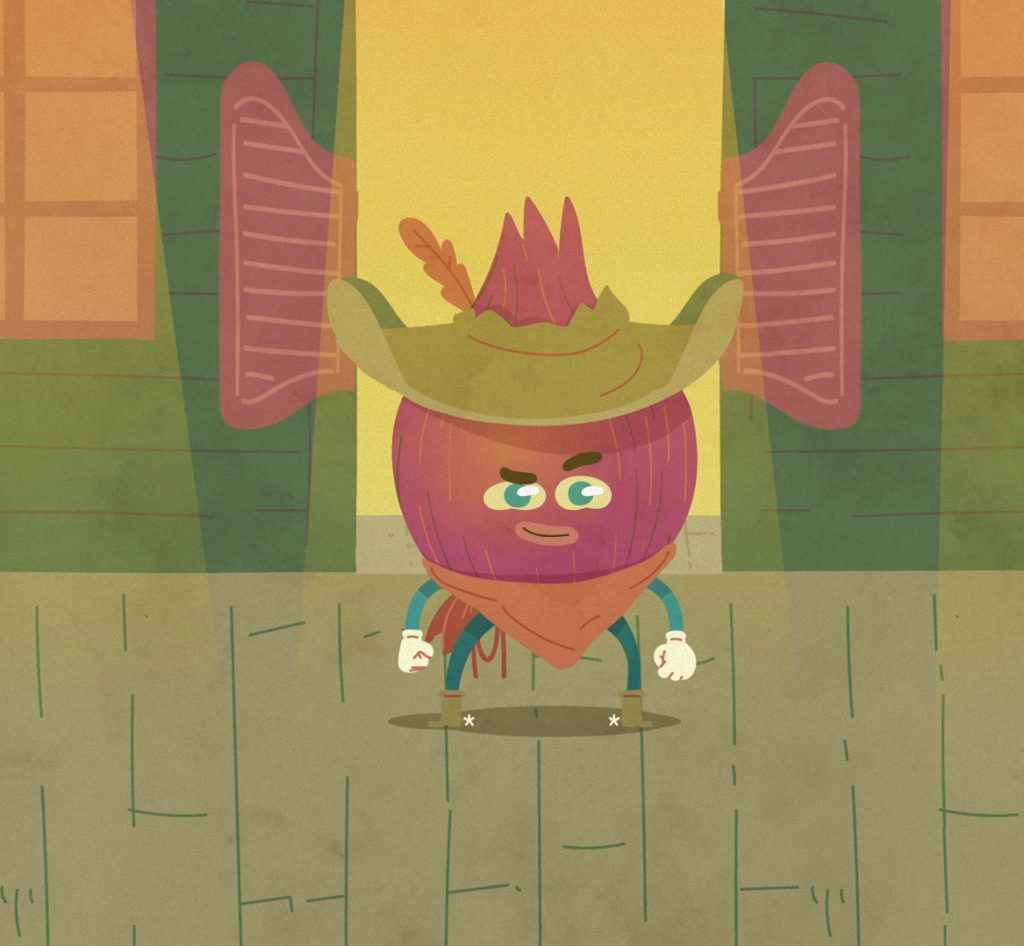 THE VEGETABLE PLOT
Based on the songs of the award-winning Australian kids' band by the same name, The Vegetable Plot is a musical adventure story about a bunch of humble veggies who are plucked out of the soil one night by aliens from the planet Wambamboobaloo, and transformed into musical superbeings.
Created by Luke Escombe and produced by Queenslanders Alvaro del Campo and Nick Lorentzen, the series follows bandleader ASPARA GUS as he travels to vibrant landscapes in search of his missing bandmates, learning that there are almost as many different types of music as there are types of vegetable.
"The Vegetable Plot started as my response to becoming a dad and realising I didn't want to be out on the road playing rock and roll gigs anymore," said Escombe.
"I'd just regained my health after a long illness and was inspired by the idea that music and songwriting could help my family stay healthy. It struck me how much marketing there was for junk food, especially targeted at kids, and I wondered why campaigns to sell healthy food didn't use the same level of fun and humour as those for unhealthy foods."
About the opportunity, producer Alvaro del Campo said, "We are chuffed to have been selected and beyond stoked for the chance to introduce the project to key decision- makers at the Asian Animation Summit."
ABOUT THE CREATOR

LUKE ESCOMBE

Luke Escombe, the creator of The Vegetable Plot and voice of Aspara Gus, is an award-winning singer-songwriter, comedian and storyteller.

Luke isn't just an entertainer, he's also an advocate for people who live with chronic illness. Since the debut of his one-man show Chronic at the 2011 Melbourne Comedy Festival, Luke's unique and refreshing perspective on health issues has seen him become a sought-after keynote speaker at events around the world. He has spoken three times at Parliament House in Canberra, and in recent years has performed his Chronic Symphonic keynote at events in New York, London, Vienna, Bangkok and Miami, earning him standing ovations on four continents. He was awarded the international WEGO Health Award for his advocacy work in 2017 in the category of "Hilarious Patient Leader".

Luke is renowned for his ability to communicate serious messages with seriously fun music, and The Vegetable Plot has been his most successful venture to date, performing shows all over Australia, creating award-winning albums and videos, and signing a deal with ABC Kids in 2019 for the release of their Season Two album, which also earned Luke his first ARIA nomination.