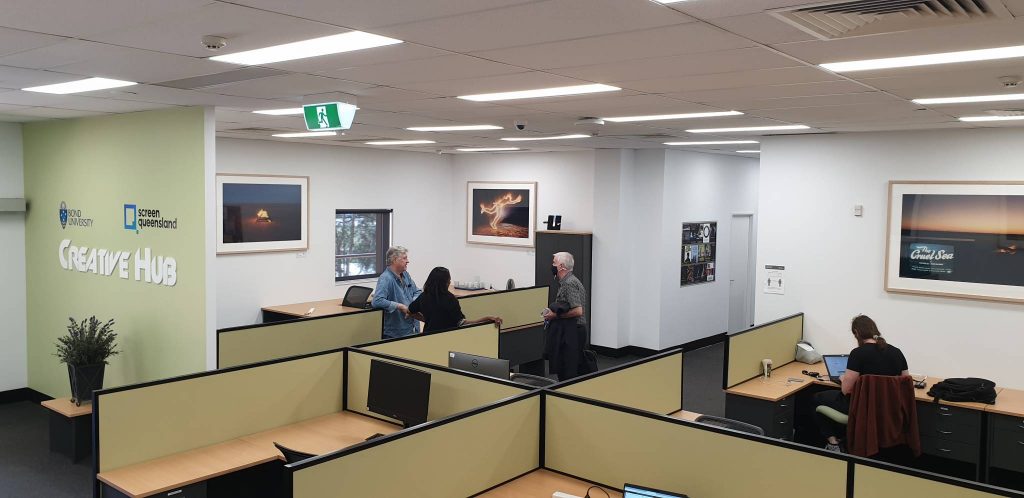 Launched in 2019 and located in the iconic Arch building of Bond University on the Gold Coast, The Creative Hub is an exciting and functional working space with 24-hour secure access, free parking and end- of-trip facilities. The space includes Internet, electricity, meeting room, screening room and kitchenette facilities.
Screen Queensland is delighted to announce the residents of The Creative Hub for 2021-22.

The SQhub program provides resources ideally suited for screen businesses/studios across games, film and series in their start-up or growth phases.
Hot desks are available for $20 a day and the meeting room/screening room at $60 a day. For enquiries, contact screenculture@screenqld.com.au  
Read more about Screen Queensland's full-time and part-time residents below (displayed in alphabetical order).
---
THE CREATIVE HUB RESIDENTS, 2021-22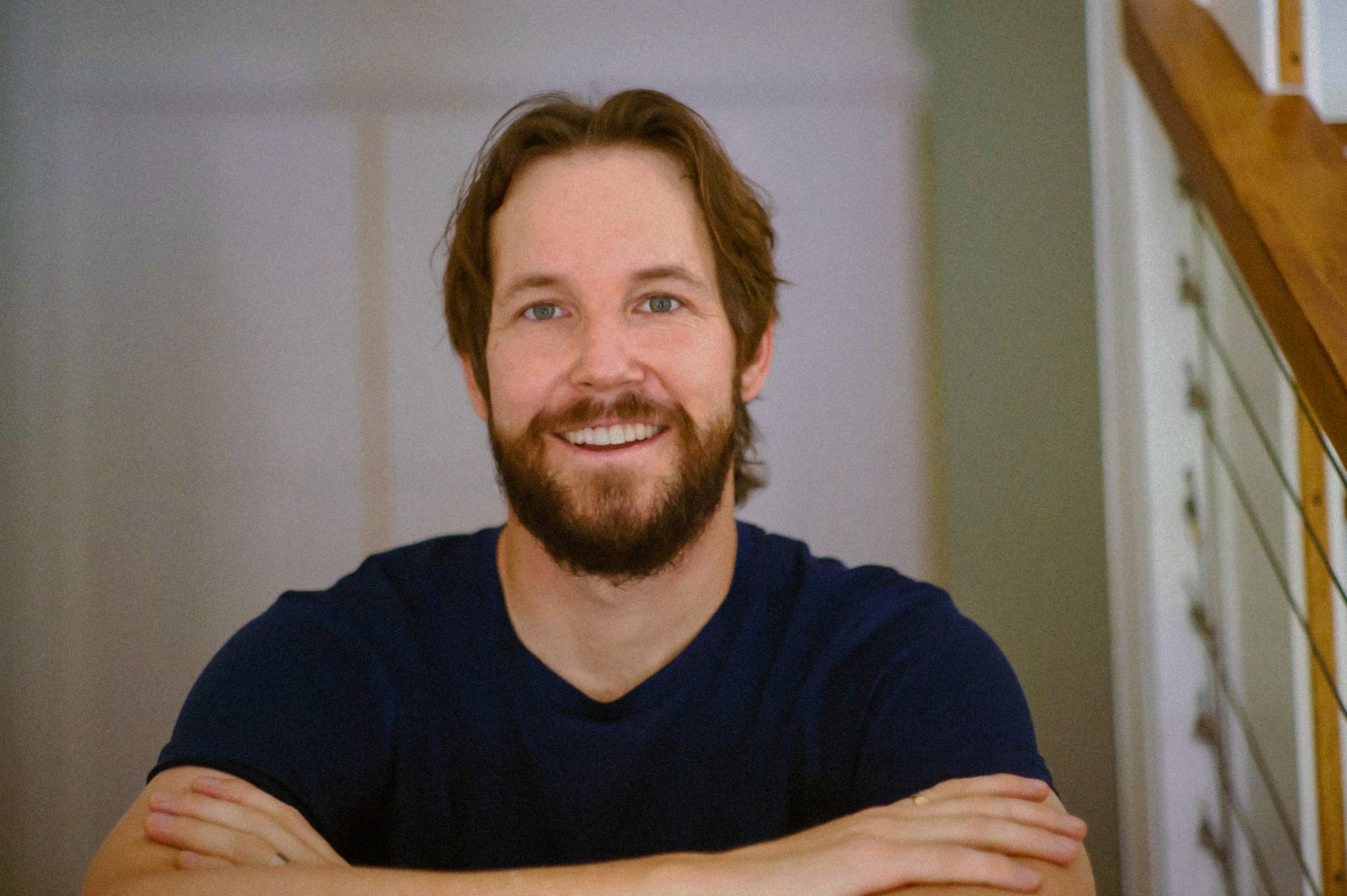 Nathan Christoffel 
Director Nathan Christoffel is an award-winning feature and commercial director originally from Byron Bay. In 2015, after becoming an established TVC Director in Melbourne, he started production company, Picture Co. He has since gone on to direct major national and international commercials for brands such as Mercedes, BMW and Tag Heuer.
He also co-founded screen finance company Rosella Films with Producer Ross Howden which aims to create a slate of feature films from a diverse range of directors and genres.
Now a Queenslander and resident at The Creative Hub, Nathan will be working on this slate, namely one feature film he plans to direct titled Ratta Tatt, a thriller set in Queensland.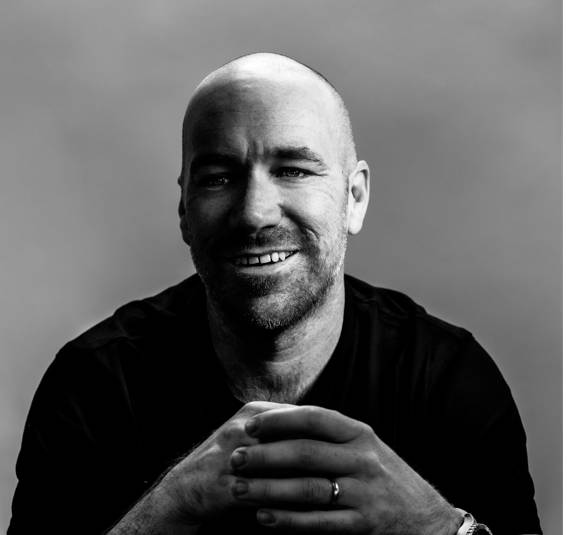 Josh Hale
Josh Hale is a multi award-winning writer, director and producer. Josh's debut feature film Digital Athletes, a mockumentary comedy, had its world premiere at the 2017 Gold Coast Film Festival and won various awards at film festivals across the UK and USA. After being awarded 'Gold Coast Screen Professional of the Year' earlier in 2021, Josh went on to launch a successful festival run for his sophomore feature, a horror film entitled House of Inequity. Premiering at the Gold Coast Film Festival, House of Inequity has gone on to win over 20 awards and official selections worldwide including Chicago Horror Film Festival, LA International Horror Fest and Sin City Horror Fest. Josh's company 550 Studios Pty Ltd also assisted in the development of indie film The Lost One, making it the third in a slate of independent films made in south-east Queensland. Josh is currently a resident at the Creative Hub working on pre-production for his latest film Between the Horizon and Here, scheduled to be shot on the Gold Coast in 2022.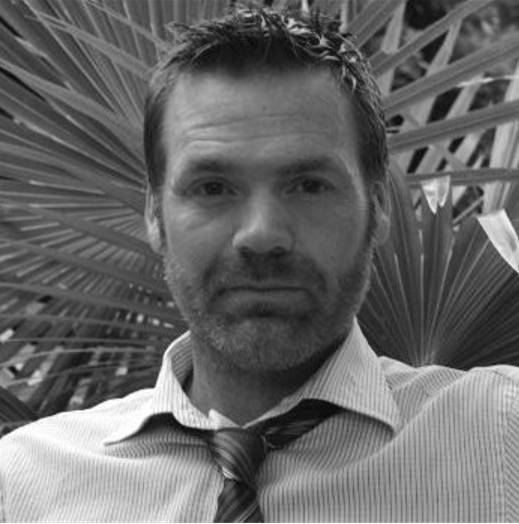 Troy Jones 
Troy is Owner and Manager of film production and distribution company, Evolvee. Evolvee and Troy worked on and/or partnered with multiple documentaries, corporates and TVCs, at varying levels of production. Evovlee distributed niche independent DVDs for around five years. The most notable project to date was Overfed & Undernourished (2014) produced by Evolvee and directed by Troy. Over the last few years Troy has been developing multiple feature and narrative projects, with multiple creatives.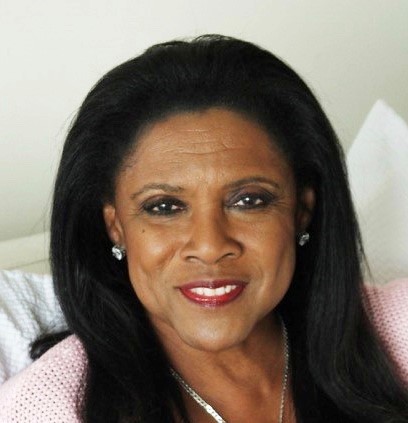 Shirley Pierce 
Shirley has written for films with a cumulative box office gross of over half a billion dollars worldwide. She has written projects budgeted from $1 million to $200 million.From comedies and dramas to thrillers, her work stretches across genres in film, TV and other platforms. She has written projects for major studios and producers in the U.S., Australia, Japan and Spain. Known for her talent to reach a global marketplace, Shirley has worked for MGM Studios, Columbia, 20th Century Fox, Sony Pictures and the Walt Disney Studios where she worked on over two dozen projects. John Henry, a short she wrote for Disney, won international film festivals and was shortlisted in its category for the Academy Awards. As a writer and producer, Shirley's other shorts have been official selections at international film festivals, including festivals in Los Angeles, Melbourne and New York. Shirley also lectures on screenwriting online and at film festivals, film schools and universities.  
Shirley is currently prepping two feature films for production in 2022.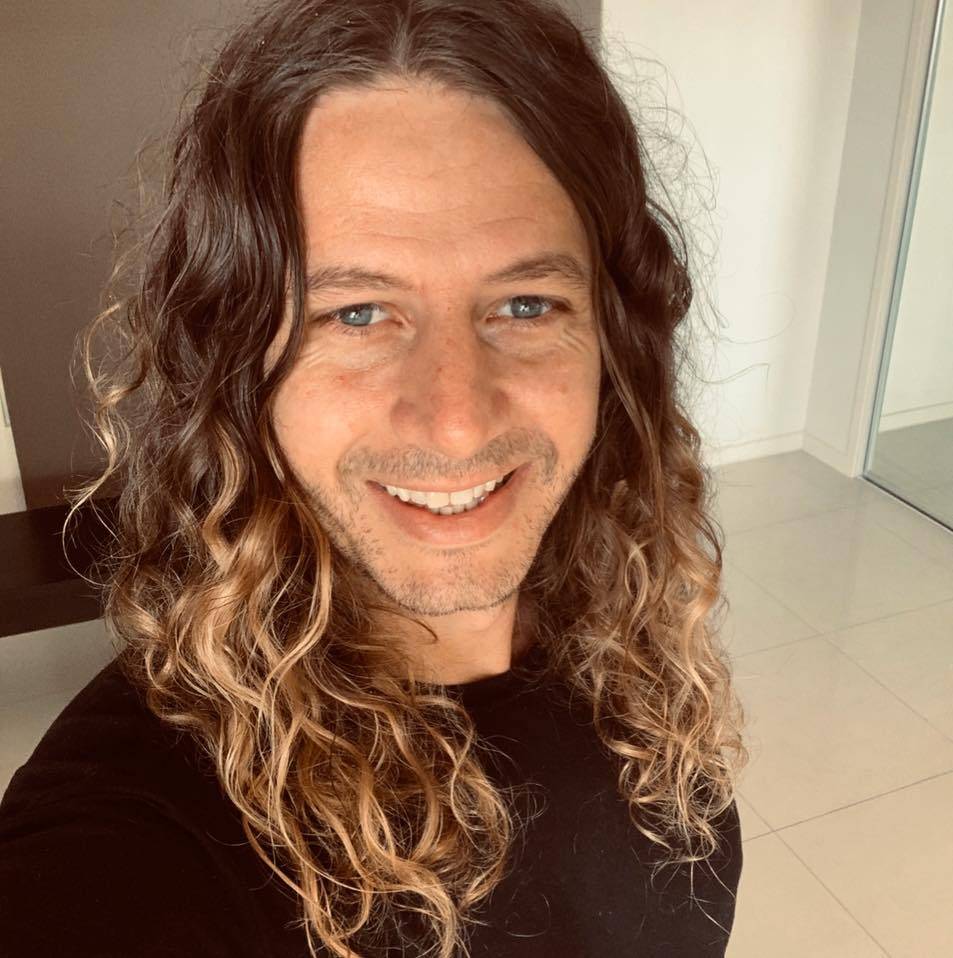 Ben Saravia 
Ben is a writer and co-founder of Live Differently Productions, a niche film company that specialises in human-focused social impact stories.  Ben is currently working on a series of mental health films as well as a short musical animation. As a newcomer to the film industry, Ben's dream is to write and present a heartwarming feature documentary that evokes discussion and creates real change.