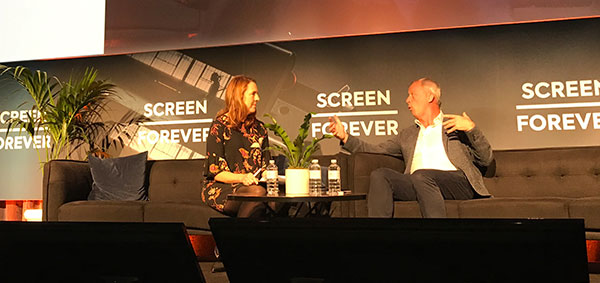 Members of the SQ team were proud to represent at SCREEN FOREVER 2019 in Melbourne 12 – 14 November. Run by Screen Producers Australia (SPA), the conference, which also incorporates the SPA Awards, is one of the most significant screen industry events in the southern hemisphere.
SQ is proud to be a sponsor of SCREEN FOREVER, which is attended by international industry practitioners involved in all aspects of producing, creating, writing, directing, distributing and financing screen content across film, television, games, interactive and online.

THE CONFERENCE

Every year, SCREEN FOREVER is a hive of discussion, where screen industry professionals exchange ideas and insights. The program was jam packed networking events, roundtables, pitching opportunities and panels featuring some of the global industry's most prominent decisions-makers.

SQ CEO Kylie Munnich hosted the session titled "Building a Distribution Super Power" in conversation with Entertainment One's Stuart Baxter, and EVP Content Jo Dillon moderated for "Meet the Buyers: Documentary & Factual". SQ representatives also attended the MediaRING Breakfast, which featured noted Indigenous guest speakers, including the 2019 SQ MediaRING Fellowship recipient, Kaylene Butler.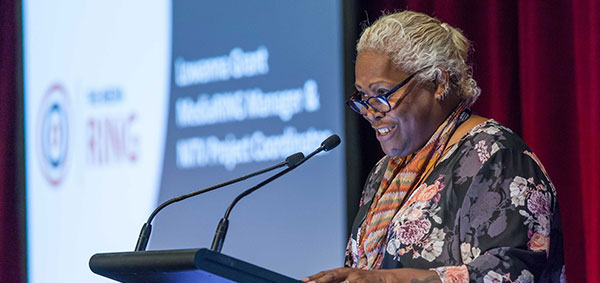 SPA AWARDS
SQ congratulates all the nominees and winners of the 19th annual SPA Awards, which was held on the evening of Thursday 14 November at the Forum Theatre.
Queensland's very own Ludo Studio won four awards, three of which were for SQ supported productions, Bluey and Robbie Hood.
Animated series production of the year, Bluey
Online Series of the year, Robbie Hood
Screen Business Export Award, Bluey (with Animal Kingdom)
Media Super Production Business of the Year.
The following producers who received nominations for SQ supported productions.
Bunya Productions and Lone Star Productions for Blue Water Empire
WildBear Entertainment for Iron Fists and Kung Fu Kicks
Freshwater Pictures & iKandy Films for The Eulogy
Hoodlum for Tidelands
Matchbox Pictures The Family Law
Unicorn Films for Celeste
Red Dune Films and Deeper Water Films for Danger Close: The Battle of Long Tan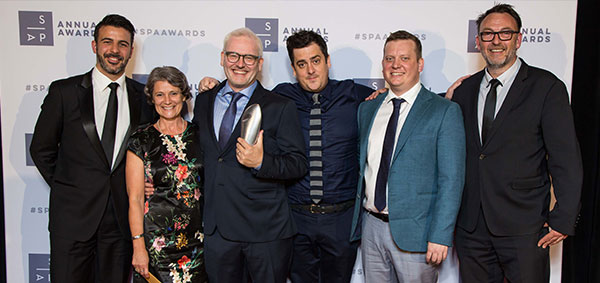 SQ MARKET SUPPORT RECIPIENTS
The following Screen industry professionals were supporting via the SQ Market program to attend SCREEN FOREVER
Meg O'Connell
Laura McArdle
Uraine Roelofs
Mitch Stanley
Tam Sainsbury
Laura Clelland
The SQ Market program provides support to individuals or teams towards travel and registration costs to attend international markets/conferences. For more information, click here
SCREEN FOREVER 2020 ON THE GOLD COAST
During the conference, the dates for SCREEN FOREVER Gold Coast 2020 were revealed. Read the media release for more information.