Navigating an ever-changing industry, solutions for sustainability and recognition of Australian screen industry excellence on Day 3.
The last day of Screen Forever 37 began with a nourishing Breathwork and Sound Healing Experience before diving into the vital discussions of the day.
The Critical Mass of Crewing panel was first up and explored the issue of keeping pace with an ever-growing screen production industry. Screen Queensland's Gina Black spoke alongside other panellists about the local work being done to navigate the global challenge of crewing and the opportunities that exist across the industry to increase capacity and capability.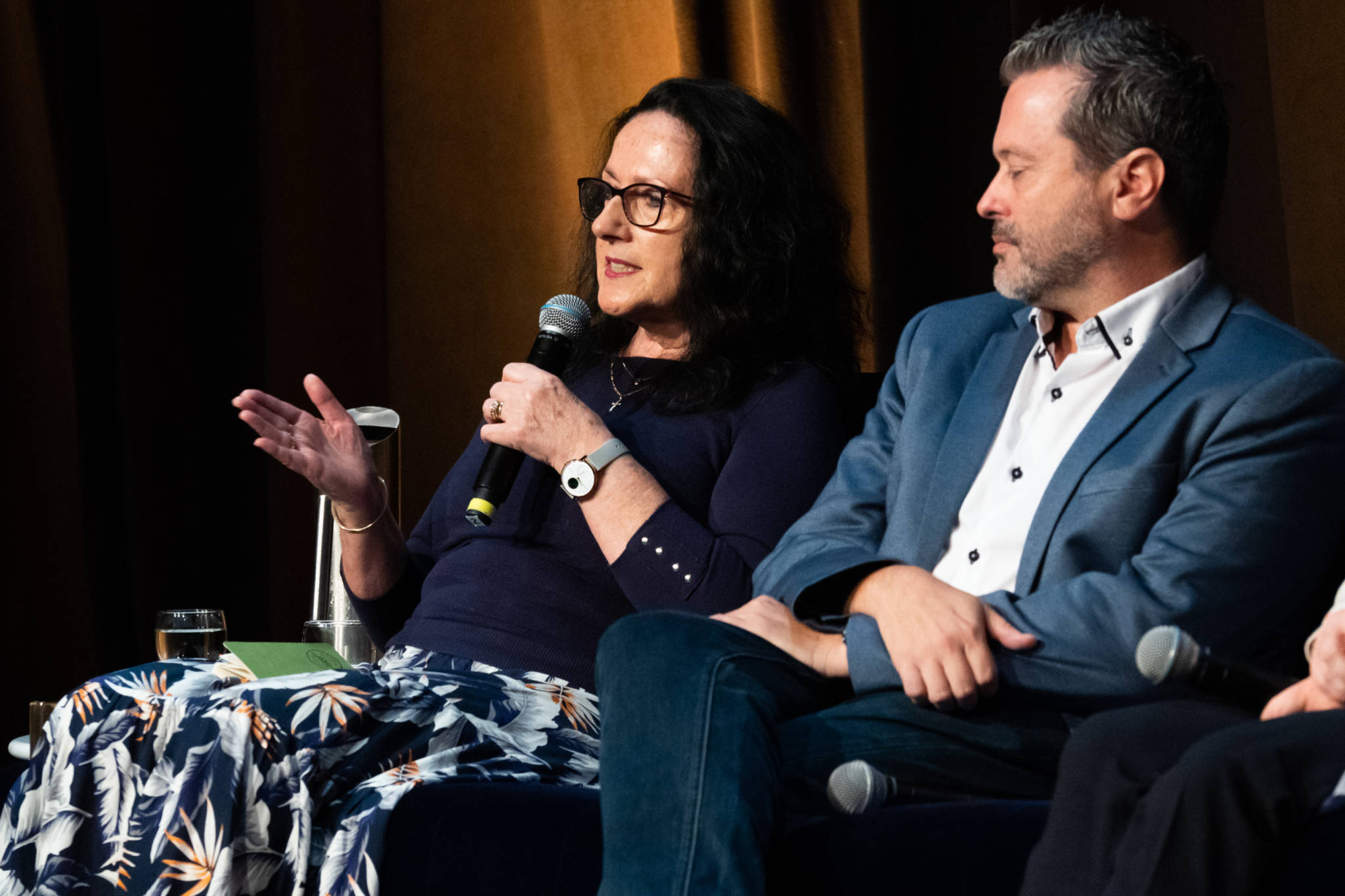 At The New Wave of Aussie Talent panel, we heard from emerging creators about the challenges and triumphs of working in the Australian screen industry.
Moderated by Screen Queensland's Phil Enchelmaier and produced by Anaphora Productions' Amy Parry, the panel included Rae Choi, EJ Garrett, Jahvis Loveday, Jessica Magro, Rhianna Malezer and Aven Yap. Follow this next generation of creatives on Instagram via the handles below.
@raechoi_ @herroavena @nimbuscreativeco @somethingdeadlyofficial @purplecarrotentertainment @ejgarrett1 @rhiannamalezer @dhura_li_mob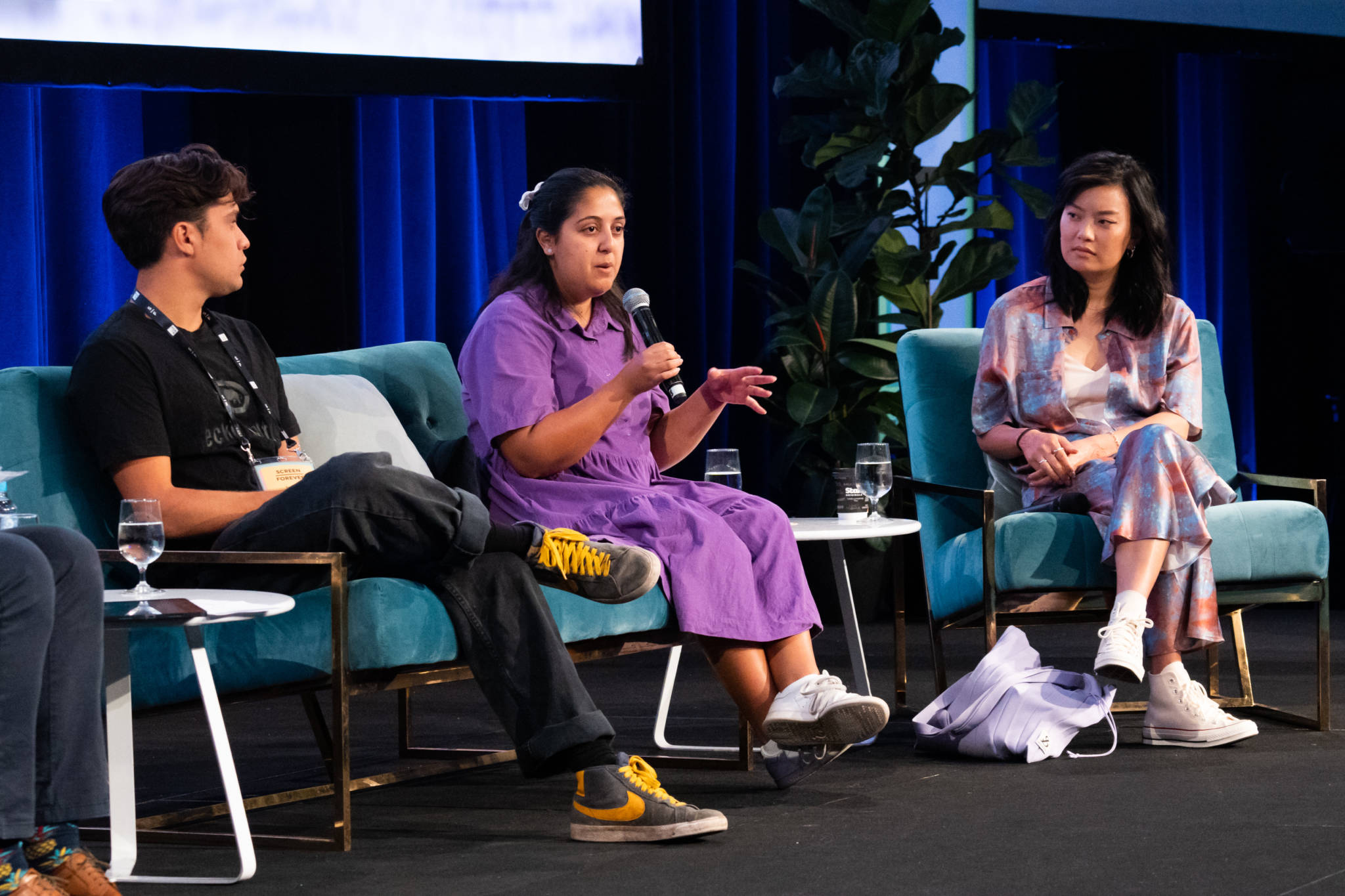 Next up was the Visionary Keynote by Damon Gameau and the Celebrating First Nations Storytelling showcase featuring creatives such as Ramu Productions' Jodie Bell, Screen Australia's Angela Bates, actor, writer, producer and sound designer Mark Coles Smith, writer and producer Taryn Laffar and the ABC's Sally Riley.
The Meet the Funders: State Agencies #1 panel gave delegates the opportunity to hear about the strategic directions and upcoming initiatives from state screen agencies, Screen Queensland, Screenwest, Screen Territory, and Screen Canberra. The session also included advice on submitting funding applications and a reminder that reaching out to agency staff is always welcomed. A similar session with the other state bodies followed morning tea.
Credit: Screen Producers Australia
The Green Line: the Australian Screen Industry and the Environment brought sustainability into sharp focus with panellists sharing practical tips, strategies and knowledge for green production.
Moderated by Screen Queensland's Dr Belinda Burns, panellists spoke about the strong appetite across the Australian screen industry to be more sustainable but noted that many productions are unsure how to start. Some of the practical advice included sustainability attachments, waste reduction, shifting to electric and hybrid equipment and vehicles, and even one meat-free day a week on set.
There was also discussion about the groundbreaking collaboration between Fremantle Australia and Screen Queensland on the set of Rock Island Mysteries Season 2 with a new Sustainability Internship Program.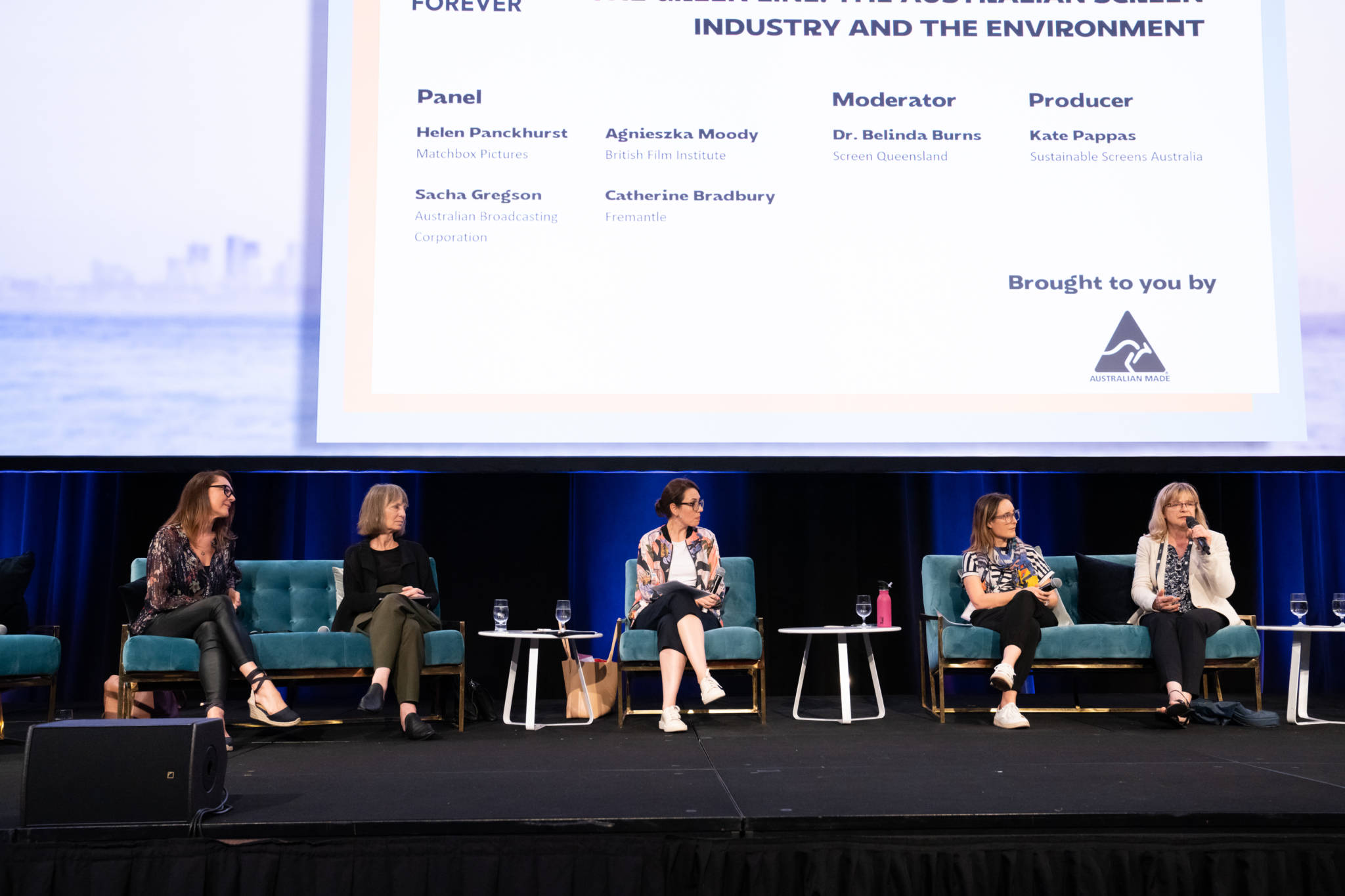 Credit: Screen Producers Australia
It was no surprise that the after-lunch Meet the Streamers session was a full house. Delegates heard from Binge's Alison Hurbert-Burns, Stan's Cailah Scobie, Paramount ANZ's Daniel Monaghan, Prime Video Australia's Tyler Bern and Matchbox Pictures Amanda Higgs.
One of the final sessions of the day was The Scoring Session, which included live music from the 'Screen Forever and Ever Orchestra'. The session focused on the music of Elvis and In Our Blood and was led by Australian pianist/composer Charlie Chan, who took delegates through a mesmerising and fascinating exploration of the creative process behind screen music composition. It was a beautiful way to end the Screen Forever 37 conference.
SPA Awards
The SPA Awards was a night to remember, highlighting Australian screen industry achievements and excellence. Screen Queensland was proud to attend and see many Screen Queensland-supported projects take home awards including:
Children's Production of the Year (excluding Animation)
Barrumbi Kids: Ambience Entertainment & Tamarind Tree Pictures
Animated Production of the Year
Bluey: Ludo Studio
Documentary Series Production of the Year
Muster Dogs: Ambience Entertainment
Feature Documentary Production of the Year
Incarceration Nation: Bacon Factory Films & Brent3Land Productions
Breakthrough Business of the Year
Bus Stop Films
Screen Business Export Award
Bluey: Ludo Studio
Bravo to all winners and nominees. Find the full list of award recipients here.
Congratulations and thank you to Screen Producers Australia for another successful Screen Forever.
SPA are delivering the Online Global Market next week from 9–10 May. Find out more about how you can promote your screen business and projects to industry leaders from across the globe at this fully digital market here.
The Queensland Government through Screen Queensland is a Principal Partner of Screen Forever 37.
Read wrap ups from Day 1 and Day 2.