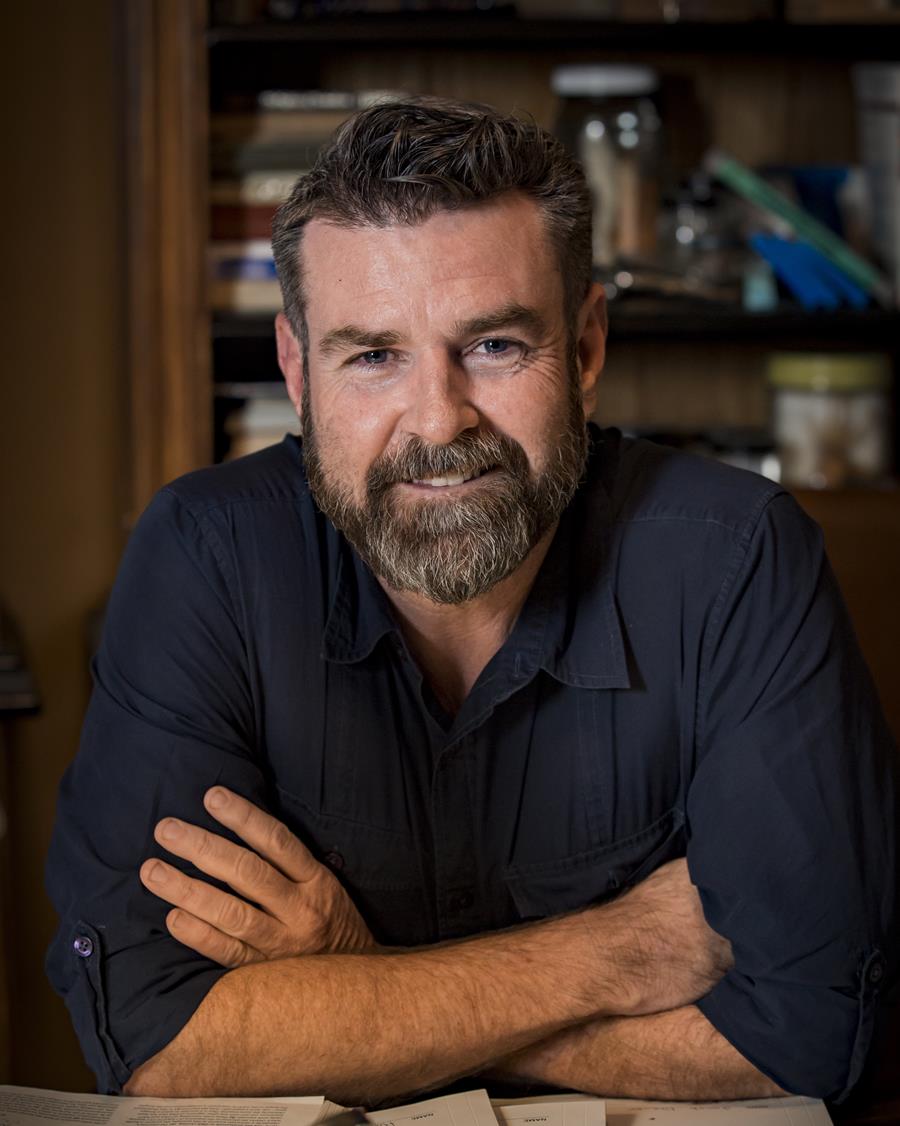 We caught up with Hoodlum Entertainment's Nathan Mayfield, Executive Producer and Producer of the ABC series In Our Blood, to learn more about the making of this important LGBTQIA+ screen story.
Based on the 2019 play by Adriano Cappelletta, In Our Blood is a musical drama inspired by Australia's radical response to AIDS in the 1980s. Over four episodes, the series focuses on a Sydney-based community grappling with a terrifying new disease. With no cure in sight, they realise they will need something truly radical to survive, trust.
The series finale airs on ABC Sunday 9 April with all episodes available to stream on iview
---
WHY THIS STORY AND WHY NOW?
We are always on the hunt for bold stories and when I was pitched this untold true story in late 2021 I was hooked immediately. I could see the parallels in what we had just been through with COVID-19 and the ordeal of the AIDS epidemic 40 years ago. I loved discovering a story that had largely been untold and knowing that World Pride was taking place in Sydney in 2023 and it coinciding with the 40th anniversary of AIDS hitting Australian shores. I loved that it was a queer story and bold storytelling at its best. I was only a teenager when the AIDS campaign was launched and was very aware of how far we have come as a nation since then. I wanted to celebrate and honour those who were at the frontline of the AIDS crisis and also provide some insight to audiences who were not aware of the global impact AIDS had on society and, importantly, on the LGBTQIA+ community.

HOW DID YOU HEAR ABOUT ADRIANO CAPPELLETTA'S 2019 PLAY AND HOW DID HOODLUM ENTERTAINMENT FIRST GET INVOLVED IN DEVELOPING A SCREEN ADAPTATION?
I had put out the feelers to say that I was looking for a queer series. Off the success of Five Bedrooms, I was looking for a queer relationship series as I felt Australia had yet to really see this in a significant way. My partner sent me the script for In Our Blood. He was friends with Adriano and knew of the great play Adriano had made at Griffin Theatre. It came to me as a feature script and even though I loved the subject matter, I didn't know whether it was commercially viable as a theatrical release (the world of theatrical releases has drastically shrunk over the last decade). So I agreed to cheer Adriano from the wings and leave it at that. I called Adriano to let him know and two hours later I was enthralled by the story and simply planted the seed that it would great to see it as a TV offering.
Two months later, out of the blue, Adriano sent me the pilot script and I loved it immediately AND I could see how I could get this made. The stars were aligning. I was then on a mission! I knew we had to anchor it to World Pride and that meant we hit the ground running to find our champions to see how we were going to get it financed. I do recall asking Adriano if he was ready for a sprint and that together we were just going to keep going at speed until it fell over. Fortunately we only encountered other passionate people who shared our enthusiasm. There was trepidation as to whether we could get the show on air in time but I was always buoyed by those who said that if anyone is going to get this over the line, it was me.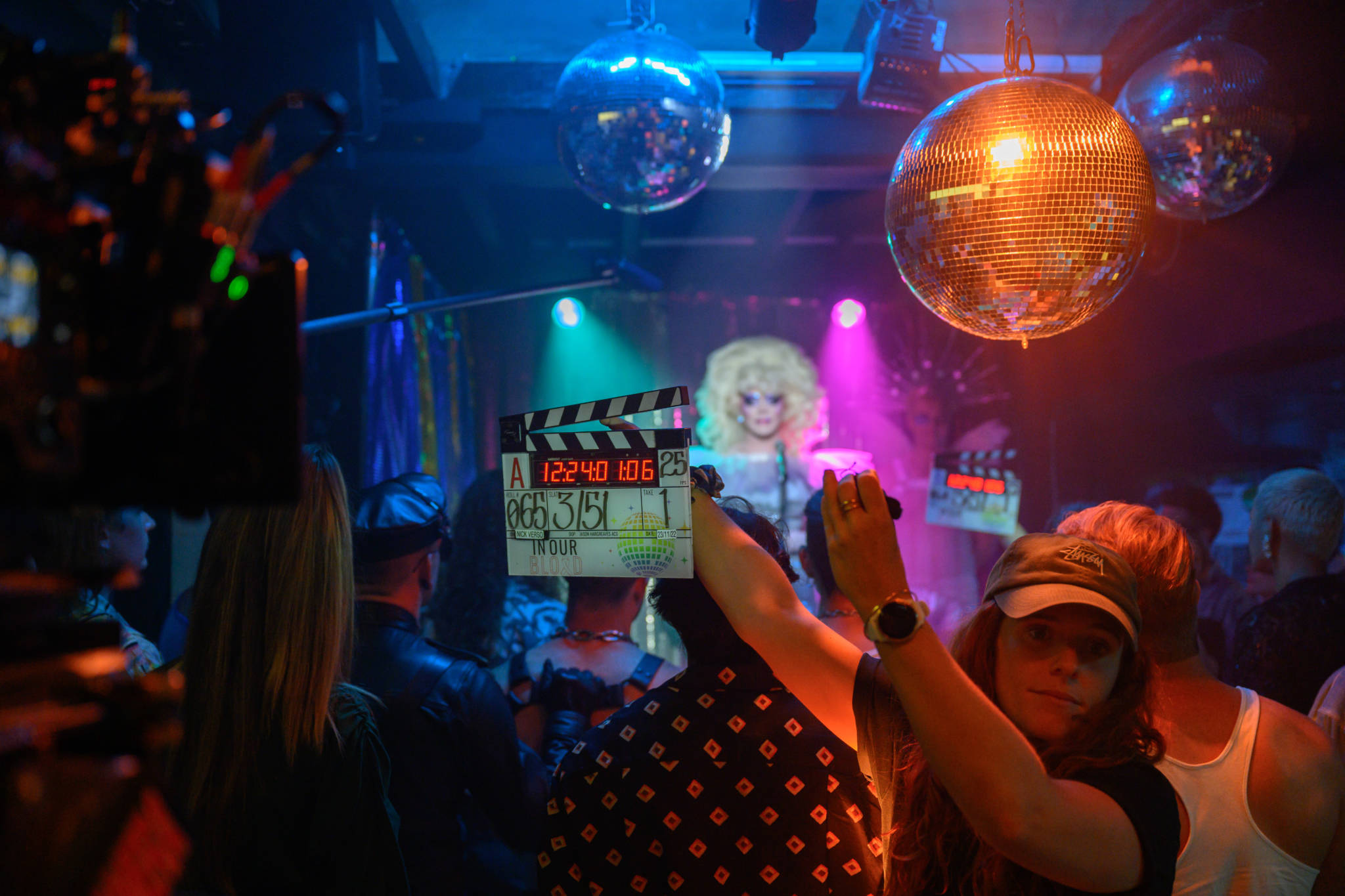 CAN YOU DESCRIBE THE PROCESS OF ADAPTING THE PLAY TO SCREEN AND WORKING WITH A RANGE OF COLLABORATORS, INCLUDING MUSICAL PRACTITIONERS.
It really started at Hoodlum HQ. We (myself, Tracey Robertson and Tracey Vieira) were motivated and excited to make this project that mattered — it is Hoodlum's ambition to find projects that matter. Once we had ABC, Screen Queensland, Screen Australia and Fremantle UK onboard I knew we had to go on the search to find the fellow creatives who would respect Adriano's vision and amplify the amazing story we had in front of us.
It was a no-brainer to bring on writer Jane Allen to lead the story department and they were joined by Jonathan Gavin to complete the writing team. Together, we set up the rules of the series, including the chorus, the music, the structure of the 4-part series. We knew from the outset that we had nothing to lose but be bold. The notion of the cast speaking directly to camera and embracing the 80s pop songs as anthems throughout was established and we stuck to our guns. Once we had a clear understanding of the vision, tone and style, we then interviewed directors who could deliver on this vision and John Sheedy and Nicholas Verso joined the team, with John being the set-up director working with me to cast and crew the production. We felt strongly about casting queer for queer where possible and certainly embraced the opportunity to have queer representation on and off-screen. We also introduced unconscious bias and inclusivity training as part of the induction process for all key cast and crew.
The next hurdle was the musical elements, I really had bitten off more than I could chew on that front — I had NEVER made a musical. I met Elliott Wheeler and his team who had just finished on Elvis, it was both exciting and overwhelming in equal parts. I am indebted to Unison who were the extraordinary sound design team — namely Luke Mynott and Wes Chew who not only delivered an amazing series but literally held my hand through the musical process, acting as translators to a process I hadn't dealt with this at this level. Elliott, Emma, Jamieson and his team were extraordinary from their brilliant 80s arrangements, studio recordings and earwigs! I knew we were in great hands creatively and technically and I'm so proud of the outcome.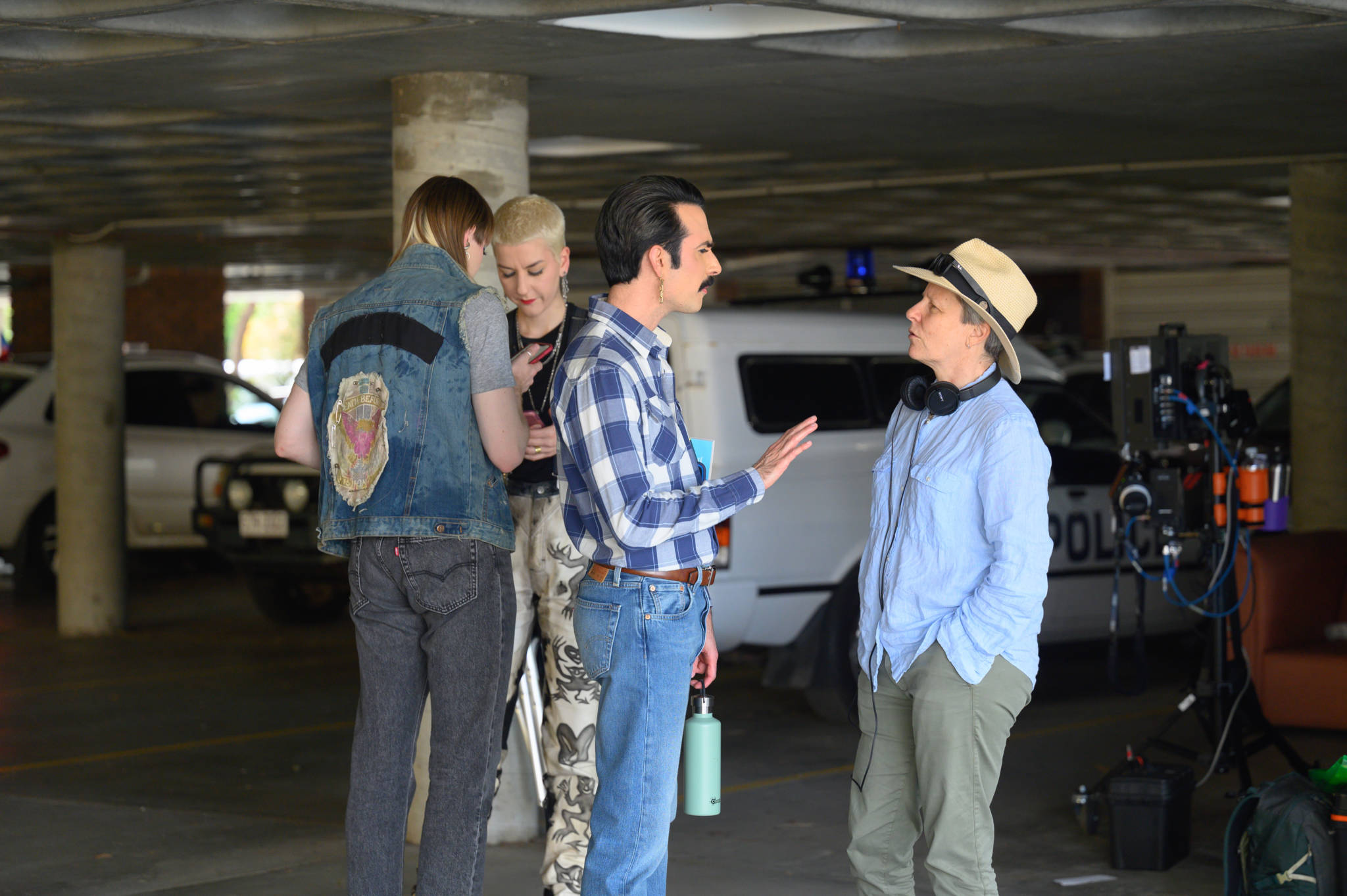 HOW DID YOU RECREATE 1980s SYDNEY AND CANBERRA WHILE FILMING IN BRISBANE?
We filmed the series in Brisbane because we knew it made economic sense. We used references of Sydney and Canberra as our starting point. Many of the real locations do not exist anymore and the ones that do have transformed to be unrecognisable 40 years later. I think it's important to stay true and authentic to the story we were telling and audiences would embrace our characters rather than feel alienated by locations that weren't filmed in-situ. That paired with amazing 80s costumes and a great music score ensured audiences could feel part of the world we recreated.
WHY ARE LGBTQIA+ STORIES LIKE IN OUR BLOOD IMPORTANT AND HOW DOES HOODLUM ENTERTAINMENT CONTINUE TO CHAMPION THESE UNDER-REPRESENTED VOICES?
We are constantly assessing projects that can support our ambition to make projects that matter. In Our Blood is a significant and compelling story that affected every Australian at the time and it was a way to honour the LGBTQIA+ community who faced stigma and discrimination. We strive to be better in the types of storytelling that have something to say (Inside Manus, No Friends But The Mountains, All My friends are Racist) and also implement processes and safe spaces behind the camera to facilitate equality, representation and inclusivity as a priority. In Our Blood is both a professional and personal achievement and has only inspired us to do more!

WHAT HAS BEEN THE AUDIENCE REACTION TO IN OUR BLOOD?
The response to the series has been overwhelming. Even during production, the cast and crew were excited by this story inspired by true events. Every day we are receiving messages of gratitude from those who have shared their lived experience from this period of time. I think audiences are surprised by the fact that Australia was a world leader in its response to the AIDS crisis and can empathise with the heartfelt personal stories that we touch on in the series. Obviously the evolution of equality has seen some significant advances in the past 40 years, but there is so much to connect to in the series. In our lifetime we have seen HIV shift from a terminal to now a chronic diagnosis. We still live with the impact of the AIDS epidemic and I think the series is one of pride and resilience that audiences will find inspiring.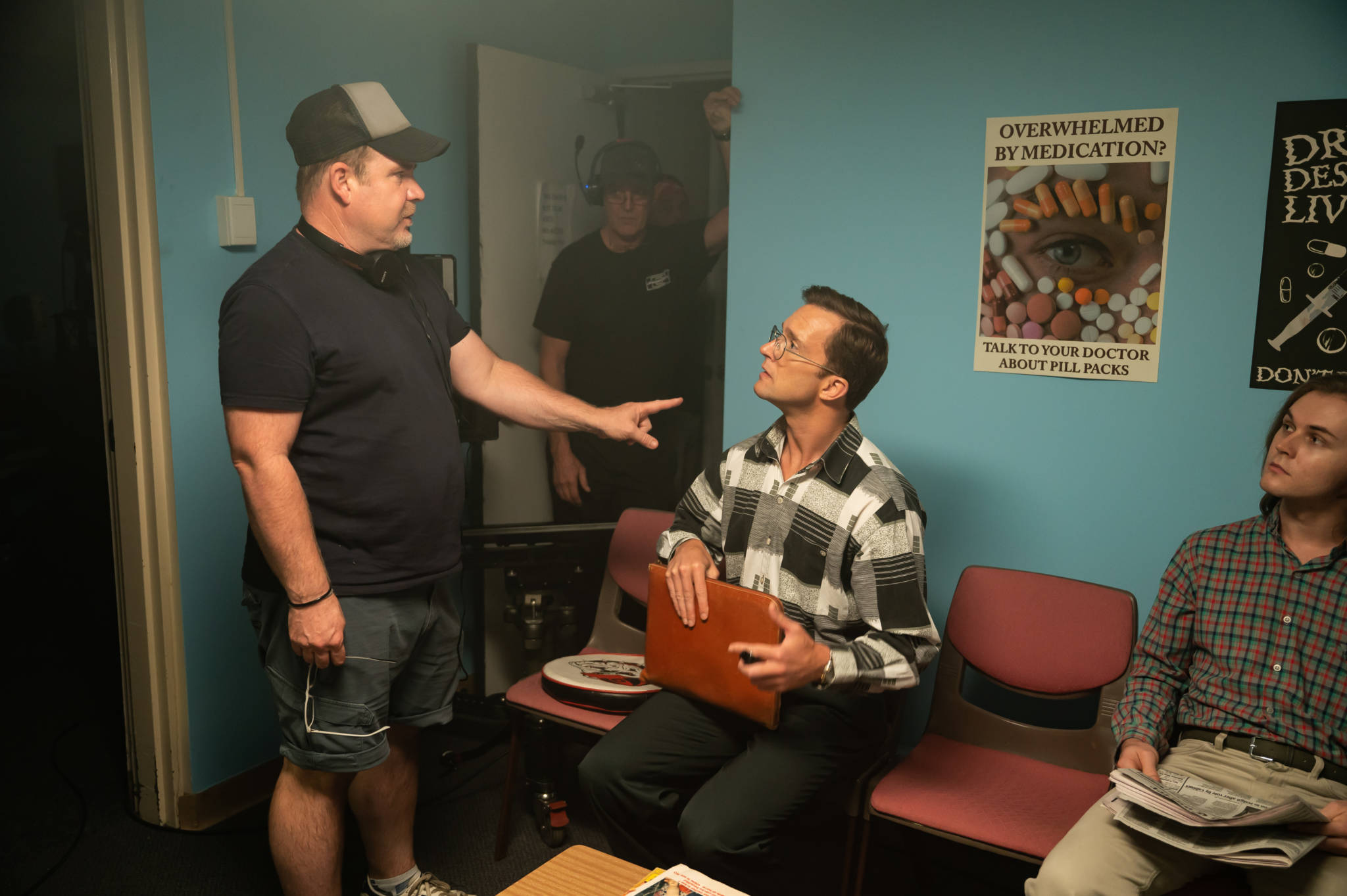 L–R: Director John Sheedy and actor Tim Draxl.
---
YOU MAY ALSO BE INTERESTED IN …